Facebook Proves It Can Offer What Advertisers Need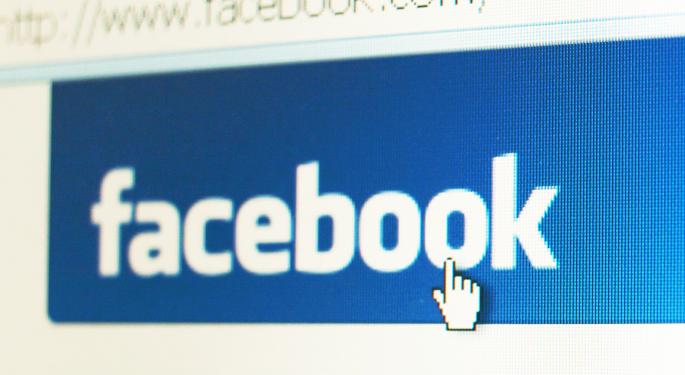 Facebook (NASDAQ: FB) did not become a leader in the online advertising space overnight. It took years of research and significant investments to attract high-profile clients like Coca-Cola and Toyota Motor
When shares of Facebook began trading for the first time, many investors were turned off by its advertising revenues.
In 2012, eMarketer analyst Debra Williamson said "major marketers are still questioning the effectiveness of advertising on Facebook, and they are concerned that their ability to measure results is underdeveloped" but that "Facebook is working on addressing these concerns, but it most move even more quickly."
And moving quickly is exactly what the company did.
In the summer of 2012, Facebook gave advertisers the first big report on how consumers responded to ads. The company focused on 50 to 60 ad campaigns in an effort to "prove that you move product off the shelves," according to Brad Smallwood, Facebook's vice president of measurement and insights.
Related: Is Facebook's 'Paper' A Game-Changing iPhone App?
As the Wall Street Journal reported, Facebook then went on to create digital science experiments and control groups, to examine how Facebook users respond to ads. Partnering with Datalogix, the company was able to track if a user bought products at the supermarket that they had seen in a Facebook ad.
Facebook's initiatives are now paying off big time and are showing early signs of being a more effective advertising tool than television. "We're starting to see all of that bear fruit," said Smallwood.
Sheryl Sandberg, Facebook's Chief Operating Officer said that a recent ad from Coca-Cola had a bigger impact on sales than the television version. The ad had a return on investment 3.6 times higher than TV and Facebook drove 27 percent of Coca-Cola's incremental sales.
Facebook has now solidified its position in the online advertising space, and has successfully been able to differentiate itself from Google.
"The smart brands learned to use Facebook to create demand, and Google to fulfill demand," said Bob Buch, chief executive of social advertising company SocialWire.
Posted-In: Bob Buch Brad Smallwood Datalogix Debra WilliamsonNews Wall Street Journal Tech Media Best of Benzinga
View Comments and Join the Discussion!