Shares of Nu Skin Halted Four Times Today -- What Happened?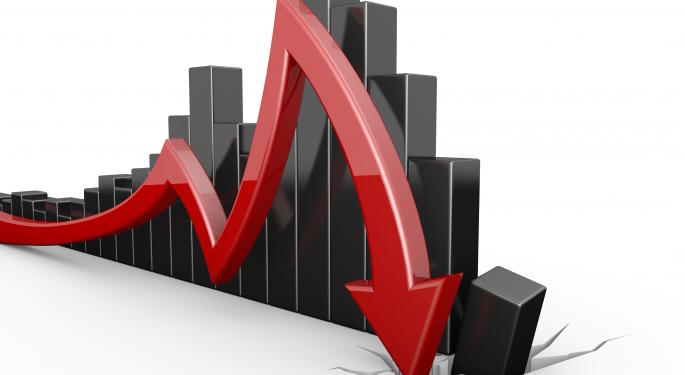 Shares of Nu Skin (NYSE: NUS) were halted for the fourth time mid-Thursday afternoon after plunging more than 30 percent; yesterday, shares fell 16 percent.
So what exactly happened?
On Wednesday, The People's Daily, a Chinese newspaper which is "organ of the Central Committee of the Communist Party of China" published a report that criticized Nu Skin for false marketing, selling products that are not government approved, utilizing sales tactics that are borderline "brainwashing" and operating a pyramid scheme.
China has an interesting history when it comes to direct sales.
The Communist Party in 1998 banned direct selling outright "because they feared the gatherings might be a cover for religious or other rallies," according to Bloomberg. Beijing described direct sales companies as being the source of "evil cults, secret societies and superstitious and lawless activities." The ban on direct selling was lifted in 2005.
Related: Best Buy Shares Plunge On Disappointing Holiday Sales Data
Approximately 30 percent of Nu Skin's revenue comes from China causing investors to enter a full-fledged "panic mode" and beginning to assume a worst-case scenario that the Chinese government could ban direct selling companies again.
Nu Skin originally said that the article was full of inaccuracies and exaggerations and that none of the reported claims in the article have been verified.
the Chinese government, not satisfied with the company's response, announced on Thursday morning that it will investigate Nu Skin.
"If the situation proves to be true, the commerce department will deal with it according to the law and regulations," the State Administration for Industry and Commerce in China said in a press release.
Around 1:30 P.M. EST on Thursday the company issued a statement addressing the allegations and acknowledging a Chinese investigation has been initiated.
"We have initiated our own province-by-province business review and will invite relevant regulators to provide guidance," according to the company statement. "There will likely be a negative impact on China revenue."
So now what?
Shares of Nu Skin traded as low as $67.52 on Thursday afternoon after the company released its statement. Shares rebounded slightly, recovering $10, but are down more than 30 percent for the day.
Shares of Herbalife (NYSE: HLF) are also underselling pressure, even though the company is in no way connected to Nu Skin's developing story. In the third quarter of 2013, Herbalife's sales in China grew by 77 percent and make up around 11 percent of its overall sales.
Posted-In: Herbalife nu skin Nu Skin China Nu Skin Pyramid SchemeNews Markets
View Comments and Join the Discussion!