Sales of Mobile Devices Will Grow 7% This Year, Says Gartner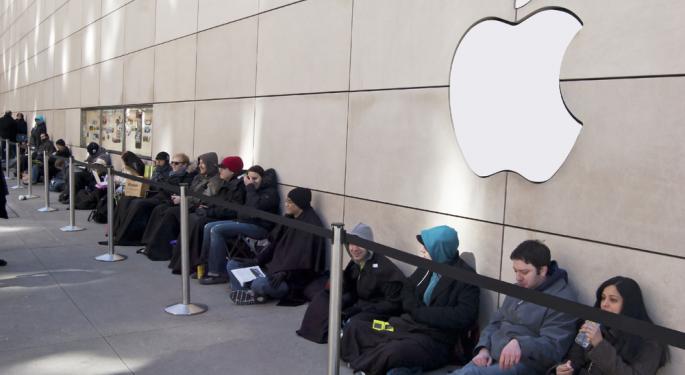 According to a new report released by Gartner, (NYSE: IT) sales of mobile devices will grow about seven percent in 2014 compared to the four percent growth rate between 2012 and 2013.
If the report is correct, that would breathe new life into a market that some believed was in a troubling state of decline.
Mobile phones, feature phones and smartphones, will dominate sales volume with combined annual unit sales of almost 1.9 billion.
But, the report says that "ultramobiles" will be the real story. The category, which includes hybrid devices like phablets, tablets, and flip-form devices, will see a 54 percent year over year sales increase.
The tablet market is expected to grow 47 percent this year.
With prices of these devices trending lower, an increasing number of new users are adopting the technology. Gartner is also seeing the trend towards a tablet being an essential item to carry throughout the day—like a smartphone. A recent study found that two-thirds of tablets are used outside the home.
"The device market continues to evolve, with buyers deciding which combination of devices is required to meet their wants and needs. Mobile phones are a must have and will continue to grow but at a slower pace, with opportunities moving away from the top-end premium devices to mid-end basic products," said Ranjit Atwal, research director at Gartner.
Related: Why Don't Android Users Buy More Stuff?
In a win for the Android market, the report forecasts that consumers will purchase one billion Android devices making 2014 a big year for the platform. Android devices should blow past Apple in terms of installed base largely because of its lower-priced options predicted to be attractive in international markets where premium priced phones aren't an option.
But don't expect Apple (NASDAQ: AAPL) to be too worried.
The company announced that iOS users spent more than $10 billion at its app store. December alone was responsible for $1 billion in revenue from the app store alone. Android may sell more devices but iOS users are still using their phones to spend more money—something that Apple believes is more important than market share.
Disclosure: At the time of this writing, Tim Parker was long Apple.
View Comments and Join the Discussion!