First Time For Everything: Digital Music Sales Fell In 2013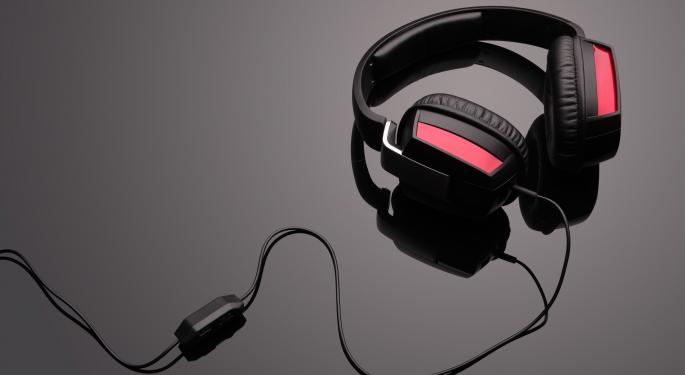 If you don't learn from history, you're bound to repeat it...
At least that's how the old cliché goes, but it appears that the music industry may be repeating the past after new data found that sales of digital music fell for the first time since Apple's (NASDAQ: AAPL) app store opened in 2003.
Data released by Nielsen SoundScan revealed that sales of digital tracks fell to 1.26 billion in 2013 compared to 1.34 billion in 2012—a 5.7 percent decrease. Digital album sales fell from 117.7 million to 117.6 billion, a 0.1 percent drop.
After three quarters of week sales, the industry wasn't surprised by the falling digital track data but the full album number was unexpected given the strong beginning to the year.
Album sales as a whole fell 8.4 percent—a much larger drop than industry watchers expected.
Related: Wells Fargo Downgrades Apple
The breakdown of album sales may not be what you would expect. CDs still lead with 57.2 percent of all albums being sold in this format. Next is digital with a 40.6 percent market share, vinyl still had a 2 percent market share and the cassette tape, still holding on with a 0.2 percent market share.
But according to Billboard, history might be repeating itself. The music industry is still not admitting that streaming services like Pandora, Spotify, and to a much smaller extent, iTunes radio have impacted sales of albums as well as digital tracks. With users now able to pay nothing or a small monthly fee to listen to nearly all of the music that they once had to purchase, the industry may be facing another innovate or die moment.
Digitial music streamer Pandora was up more than 160 percent last year and Spotify, a private company, continues to gain subscribers at a rapid pace.
Last year, Apple unveiled iTunes Radio along with iOS 7 but recent statistics show that the service isn't gaining market share as fast as the company had hoped but it still gives competitors reason to worry as the digital music space is becoming as competitive as the smartphone race.
Disclosure: At the time of this writing, Tim Parker was long Apple. 
View Comments and Join the Discussion!
Posted-In: Apple Billboard iTunes Radio Pandora SpotifyNews Retail Sales Tech Best of Benzinga