Is Amazon Prime About to Take on Netflix?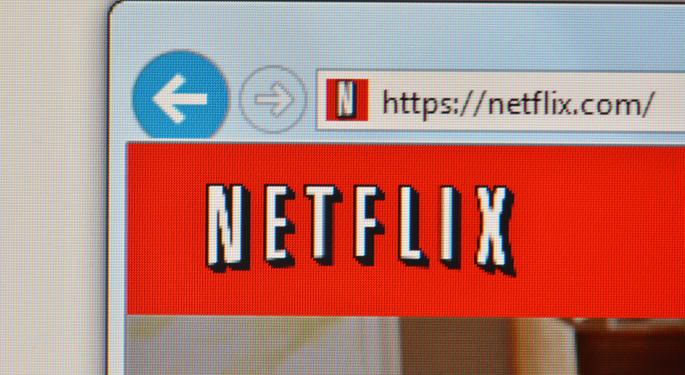 In a commercial that aired on the IFC Channel, Amazon (NASDAQ: AMZN) appeared to be taking on Netflix (NASDAQ: NFLX) in the battle for streaming customers. Amazon's pitch, captured by BTIG analyst Rich Greenfield and placed on his YouTube channel, was simple.
The ad said that with an Amazon Prime 30-day free trial, customers would get access to more than 40,000 free movies and television shows and free two-day shipping on millions of products. At the end of the commercial, just for good measure, viewers were reminded that membership also included access to more than 300,000 books through the Kindle Owner's Lending Library.
After the 30-day free trial, members would pay $79 a year to continue.
Related: Amazon Reports Record Holiday Numbers
Up until now, Amazon has done little to advertise its streaming service, which either is an add-on to free shipping and books or vice versa. That seemed to be about to change, according to Re/Code. At least that might be the case if the ads continue.
Another thing that might be changing is Amazon's reluctance, so far, to go head to head with Netflix. The ad did so – albeit weakly. At about the 1:24 mark in the commercial an Amazon customer said, "Who needs to subscribe to another video service, you get video, great movies right there on-demand as part of Prime."
OK, it wasn't so much an "attack ad" as a "casual oblique mention." On the other hand, as Re/Code pointed out, Netflix CEO Reed Hastings knows that once Amazon gets serious about a segment of the marketplace, it usually gets very serious.
So far, the attitude seems more along the line of semi-serious. The ad did not appear on any Amazon website and was not on its YouTube page.
Meanwhile, Amazon was consistently, if quietly, bolstering its offerings. At the end of 2012, the service had about 30,000 titles. Now, in addition to the 41,000 offerings that are free to Amazon Prime members currently, Amazon also offers additional popular and newer movies and TV shows priced separately.
When it comes to overall content, according to Tom's Guide, Netflix wins, mostly via its original programming. All that could change, however, as Amazon appeared to be ramping up and preparing to put some advertising light on its streaming service.
At the time of this writing, Jim Probasco had no position in any mentioned securities.
Posted-In: Amazon Amazon Prime btig IFC Channel Kindle Owner's Lending LibraryNews Events Media Best of Benzinga
View Comments and Join the Discussion!