Why Don't Android Users Buy More Stuff?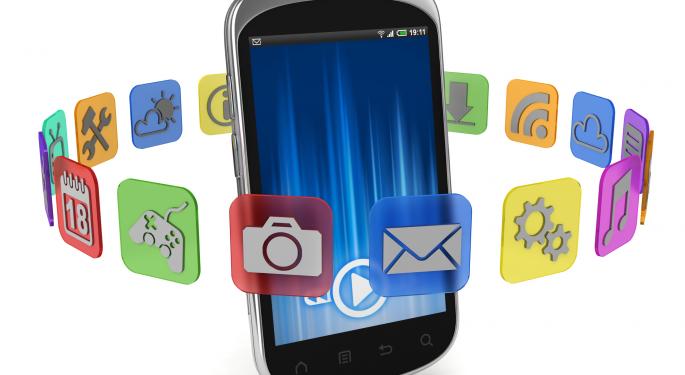 It's the irony of ironies. Google (NASDAQ: GOOG)'s Android operating system is the top OS, holding 81 percent of the smartphone market and leaving Apple (NASDAQ: AAPL)'s iOS in the dust with just 12.9 percent market share.
Yet, when it comes to actually using smartphones for buying things – part of the reason Google made Android free in the first place – Apple leaves Android in the proverbial dust. Over the recent holiday period, according to IBM, iOS users spent an average of $93.94 per order. Android users spent just over half that - $48.10.
In general, it took five Android users to equal the spending of one Apple iOS user. At least that was the case this past holiday shopping season according to IBM.
These numbers have held up just about everywhere over time. In fact, in all but seven states - Iowa, Kansas, Idaho, Montana, Maine, South Carolina and Wisconsin – iOS spending outpaced Android spending, according to AdAge citing a study conducted by AdTruth in 2013.
In that study, iOS accounted for 57 percent of mobile commerce transactions while Android accounted for only 43 percent.
Related: iOS Outpaces Android This Holiday Season
Apple iOS online shopping dominance was especially true in affluent states. James Lamberti, general manager of AdTruth said, "Affluent, tech forward markets like California and the Northeast are still skewing Apple. These markets are more willing to share their personal and credit card information with Apple and are thus more likely to make mobile purchases than Android users."
Another reason for Apple's lead in e-commerce, according to Simon Khalaf, CEO of mobile ad company, Flurry, was the fact that Android phones serve primarily as replacements for feature phones. Android users, Khalaf said, make phone calls, text, and play games. What they don't do – is shop.
For this reason, Apple is less concerned than it would have been otherwise over the growth of Android in Asia. Until and unless Android users start opening their electronic wallets, app developers will continue to put their efforts into customers who "show them the money." Right now, those customers are using iOS.
On the other hand, as Business Insider pointed out, the dominant OS, by a bunch, is Android. That means the real potential lies with Google. All it has to do is figure out a way to get Android users to start using their smartphones for more than just making phone calls.
At the time of this writing, Jim Probasco had no position in any mentioned securities.
View Comments and Join the Discussion!
Posted-In: AdTruth AndroidNews Psychology Events Tech Media General Best of Benzinga