Experts Expect Economy To Grow Slowly In 2014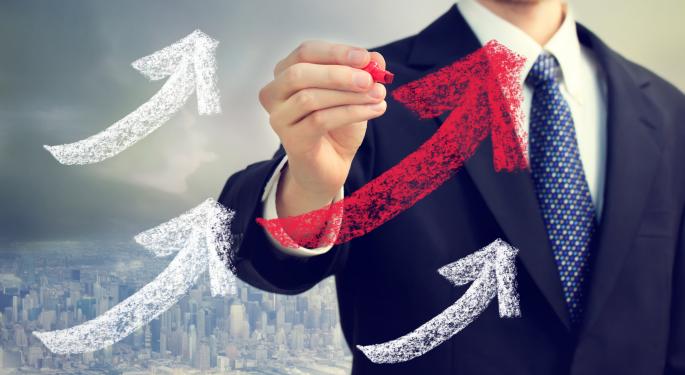 Although investors and analysts are optimistic about economic growth going into 2014, their expectations also include a healthy dose of caution according to Reuters.
Positive factors include a late rally in the stock market in 2013 and a U.S. Federal Reserve decision to begin tapering its stimulus program.
In addition, the International Monetary Fund said, in October that it expected global economic growth of as much as 3.6 percent in 2014 compared with 2.9 percent in 2013.
The caution comes from concerns about anemic domestic demand in Europe along with weak banks, as well as the state of the economy in China going into the New Year.
Herve Goulletquer, head of global markets research at Credit Agricole CIB, noting that two-thirds of global output comes from Europe, China, and the U.S., told Reuters that "In each of the three regions growth is not gathering pace or only very slightly." Goulletquer added, "It is very difficult to defend the idea of a cyclical mechanism of self-sustaining economic acceleration."
Related: Microsoft Advised to Spin Off Xbox by Co-founder, Paul Allen
One economy with much potential seems to be that of the United States according to Lewis Alexander, chief U.S. economist at Nomura.
Alexander said, "The strong performance of the economy in recent months gives us greater confidence that the long-anticipated cyclical acceleration of U.S. growth is happening, and that asset markets are likely to adjust to this new development."
Voice of America took note of the improving employment picture in the U.S. and the fact that the economy is growing at the fastest rate in two years. Also pointed out was the fact that a heretofore bitterly divided Congress recently passed a new budget that all but eliminated the threat of another government shutdown.
Small business advocate, John Arensmeyer, said 2014 "Could be a better year than 2013, particularly if we don't see the type of shenanigans we saw with the shutdown."
The Wall Street Journal specified some stocks worth watching in 2014.
In the energy sector, Devon Energy Corp. (NYSE: DVN), the newspaper said, was in the middle of an energy boom. That coupled with the fact Mexico ended its state monopoly on oil production could resonate in the U.S. and as far north as Canada.
Also noted were large-cap energy producer, Chesapeake Energy Corp. (NYSE: CHK) and AES Corp. (NYSE: AES). Chesapeake sales grew 195 percent in 2013. AES was cited because it was poised to benefit from new business in Latin America.
Although McDonald's (NYSE: MCD) is not considered undervalued, its 3.4 percent dividend yield made it another strong potential investment. One caution had to do with the various "living wage" campaigns being waged against the fast food giant. If the company has to raise wages that would cut into profits.
In pharma, Pfizer got a nod for strong research despite the fact some important drug patents have expired recently.
Meanwhile, both Intel Corp and Microsoft were listed as technology stocks to watch in 2014.
At the time of this writing, Jim Probasco had no position in any mentioned securities.
Posted-In: AES Corp. Canada Chesapeake Energy Corp. China Congress Credit Agricole CIBEconomics Media Best of Benzinga
View Comments and Join the Discussion!