Is Los Angeles the Next Silicon Valley?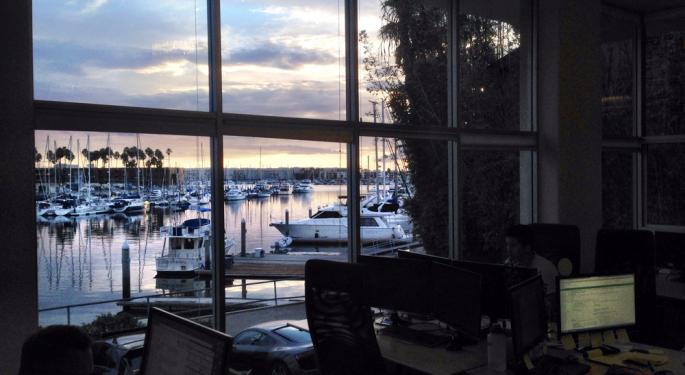 The hype continues as another dot-com heads west.
Rob Gough, President of CouponChad.com and DefinitiveDeals.com, recently moved his websites from Indianapolis, Ind. to Los Angeles, Calif.
Known by many as "Silicon Beach," Los Angeles has been referred to as an emerging hotbed for technology startups.
"People are moving there instead of Silicon Valley," Gough told Benzinga. "It's just growing with these great Silicon Valley people that don't want to move to Silicon Valley. They want to stay in LA and be around Los Angeles. You can live in so many different places and not be stuck in this Mountain View area."
Gough was obviously intrigued by the California lifestyle (warm weather, tons of beaches, etc.), but primarily moved to Silicon Beach for the talent pool.
"Let's say you put an ad out in Indianapolis for a specific job," he said. "We would get 10 resumes. We did a test and we put the same ad out in Los Angeles in the Silicon Beach area and we'd get over 100 resumes right away, and the people were phenomenal. I'm not saying that the Indiana people weren't phenomenal, but you just get a lot more to choose from [in LA]."
Surround Yourself With The Best People
Los Angeles residents and employers pay higher taxes than those in Indianapolis. The cost of living is also much higher.
But venture capital firms, investment bankers and private equity companies aren't flocking to Indianapolis. They are, however, looking to LA for fresh ideas.
"They're very hungry on investing, kind of molding companies in the area, so that was very interesting to us," said Gough. "In addition to that, I think it helps who you surround yourself with."
To explain, Gough used an analogy from his youth (back when he used to play tennis). He said that if you play against people that are better than you, you're going to get a lot better.
Related: Google Wallet Vs. PayPal Vs. Square Wallet Vs. Loop
"So if you surround yourself with people that are like-minded and also in this startup, heavily, highly growing business arena, it's going to push you also to grow," he said. "Not only myself but hopefully our team members will be highly motivated because of their surroundings and because that is what everybody in the area is doing. That was very intriguing to us -- the atmosphere and the people around you. You want them to be hungry and motivated and to be pushing to grow that business because it's exciting."
Get In Before The Rush
Gough also moved to Silicon Beach to capitalize on its potential (some might say inevitable potential) to become an essential hub for startups.
"We saw the writing on the wall," he said. "We kind of expected that this was going to go big, this area, because of the excitement and buzz around it. We wanted to be there before anybody else -- or before it got really hot.
"We found an office right on the water. The rents are going sky high since we moved in. We built this phenomenal work environment. We're always trying to make it better. It's like a Google type of thing. We play music, we have darts and golf and basketball and the water. From an office environment, you can't have that in Chicago or Indianapolis or even Mountain View, to where we're right on the marina and it's just this beautiful, sunny weather all day."
Relocation Blues
Gough moved to LA in March. He quickly hired 10 additional employees, and there are now 13 people working at the new office.
His Indianapolis employees are currently working remotely. He hopes that will change but understands the challenge that they face in moving across the country.
"It's tough to uproot your family and uproot your life," said Gough. "That's a tough thing for people, especially people from the Midwest. In a bigger city, they're a lot easier to uproot and move. That's kind of their mentality and they accept it."
Disclosure: At the time of this writing, Louis Bedigian had no position in the equities mentioned in this report.
Posted-In: Indianapolis Los AngelesNews Entrepreneurship Startups Tech Interview General Best of Benzinga
View Comments and Join the Discussion!