Amazon's Best 2013 Christmas Tech Deals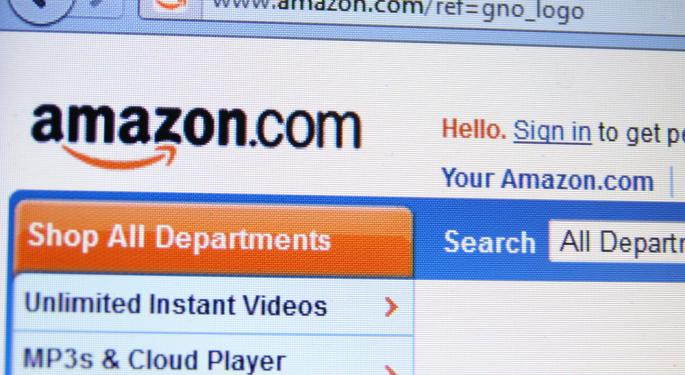 In five years or 10 years, Amazon (NASDAQ: AMZN) could deliver last-minute Christmas gifts with an automated, GPS-controlled drone.
Until then, shoppers will have to wait for the UPS truck to bring them whatever they order online.
Like most retailers, Amazon still promises to deliver many items in time for Christmas. But the cutoff for free (non-Amazon Prime) shipping was Wednesday, December 18. Customers who place an order after Wednesday will have to pay to have the item shipped -- or wait until after Christmas is over.
Two-day shipping will be offered for Christmas delivery up until December 22, while one-day shipping orders can be placed on December 23. Local express delivery orders may be placed on December 24.
Now that you know how much time is left to order your gifts, it's time to start cashing in on Amazon's best deals.
Related: Amazon's Next-Gen Kindle Paperwhite Already In Development
Netflix and Hulu Plus subscribers will be particularly intrigued by the Apple TV discount.
Amazon is currently selling the TV-connected device for $84. That's a $15 savings over the MSRP, which hasn't budged an inch since the device was upgraded more than a year ago.
Apple TV is a nice device for Apple fans, but Google might have an even better stocking stuffer -- at a better price.
The search engine giant's popular streaming video device, Chromecast, is on sale for $29.99. Regularly priced at $35, shoppers will be hard-pressed to find a better deal this holiday season.
Amazon is offering a five percent savings ($92.08) on Sony's 13.3-inch Convertible 2-in-1 Touchscreen Ultrabook.
The device is still very pricey, selling for $1,807.91. Free one-day shipping is being offered, and it does not appear that shoppers need an Amazon Prime subscription to take advantage of this deal.
Select video games are also getting a steep discount.
Both the Xbox 360 and PlayStation 3 versions of Grand Theft Auto V are on sale for $39.96 -- $20.03 off the MSRP.
Call of Duty: Ghosts is on sale as well -- $20 off the Xbox 360, PC and PlayStation 3 versions, and $10 off the Xbox One and PlayStation 4 iterations. Wii U seems to be getting the short end of the deal, with its version only $8 lower than the MSRP.
If your video game-loving kids need a new laptop, Alienware's 17-inch notebook is $300 off the MSRP. It still retails for $1,699.99, but with an Intel Core i7 processor, 16GB RAM and a 750GB hard drive, the price is almost justified.
Disclosure: At the time of this writing, Louis Bedigian had no position in the equities mentioned in this report.
View Comments and Join the Discussion!
Posted-In: Alienware Amazon Amazon Prime Apple TV Call of Duty: Ghosts ChromecastTech General Best of Benzinga