Four Apple Headlines From Tuesday You Might Have Missed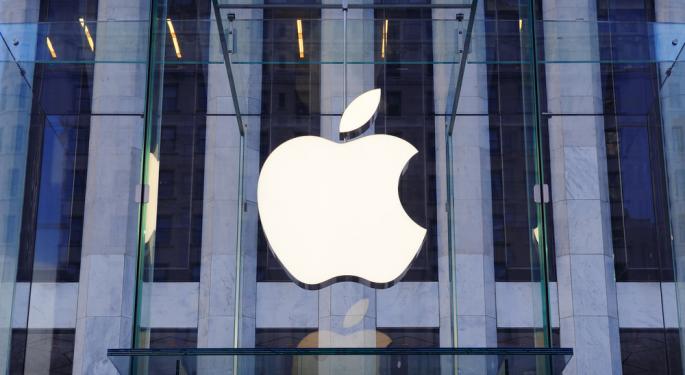 There was no large-scale Apple (NASDAQ: AAPL) news that moved the stock Tuesday, but for the investor doing their homework, any news is important.
Here are a few headlines you might have missed:
Apple Under Fire in Australia
The Australian Competition and Consumer Commission, an Australian consumer rights watchdog, accused Apple of making up its own return policies at its retail stores. These policies didn't necessarily align with Australian laws.
According to the ACCC, "The ACCC was concerned that Apple was applying its own warranties and refund policies effectively to the exclusion of the consumer guarantees contained in the Australian Consumer Law."
Apple voluntarily agreed to change its policies allowing for longer return periods, place a consumer rights page on its website for two years, and keep brochures in its stores detailing its policies that align with Australian law.
Tech Companies Tell Obama to Rein in Government Surveillance Programs
President Obama met with top Silicon Valley executives including Apple CEO Tim Cook Tuesday. The two-hour meeting included executives from Google, Yahoo, Netflix, Comcast, AT&T, Microsoft, Twitter, Facebook and others. They released a joint statement that said, "We appreciated the opportunity to share directly with the president our principles on government surveillance that we released last week and we urge him to move aggressively on reform."
They were also supposed to talk about healthcare.gov, the Obamacare website that continues to experience technical problems but the topic of surveillance dominated the meeting.
Related: Apple's A-Series Chips Could Bolster Taiwan Semiconductor's Revenue
The iPhone Tops Holiday Wish Lists
According to a Piper Jaffray analysis of 25,000 tweets to @Santa with the hashtag, @wishlist, the iPhone was the most-often requested gift. Next in line was Sony's PS4 and the iPad.
Of course there are plenty of holes in this study that even Piper Jaffray admits. Tweeting is a techie activity making it no surprise that tech gifts topped the list. Second, these are wish list items as if money is no object. The wish doesn't necessarily become a sale.
Top Apple App Store Apps bring in $90,000 Each Day
Here's a sure-fire business model. Design the next popular app and you'll bring in $90,000 each day. According to analytics firm Distimo, the top 200 apps in the iOS App Store bring in a combined $18 million per day. The trick? Make your app a freemium app. (Free to download but in order to get the good features, an in app purchase is necessary.)
It's simple right? Quit your job, design the next Candy Crush Saga, and try to survive on $90,000 per day. It might be tough but with proper budgeting you can make it work.
Disclosure: At the time of this writing, Tim Parker was long Apple.
View Comments and Join the Discussion!
Posted-In: Apple Australia Distimo obamacare Piper Jaffray Tim CookNews Tech Best of Benzinga