Fed Faces Tough Questions This Week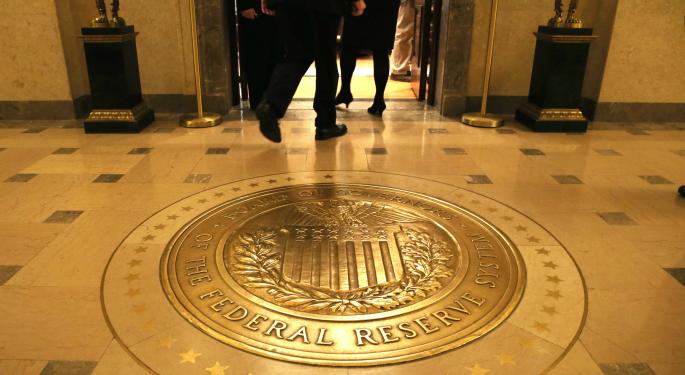 On Tuesday and Wednesday, the Federal Reserve will meet for the last time in 2013.
The final policy meeting of the year will provide further clarity on the hotly debated question of when, or if, the Fed will begin to scale back on its $85 billion-a-month bond buying program.
In June, the Fed's outgoing Chairman, Ben Bernanke laid out a three-part checklist for when tapering can begin. First off, the Fed needs to see progress in the job market. Second, the Fed needs clear signals of an improving economic activity. And finally, the Fed has a 2 percent target on inflation.
"If the incoming data are broadly consistent with this forecast, the committee currently anticipates that it would be appropriate to moderate the monthly pace of purchases later this year," the Fed chief said.
According to the Wall Street Journal, Bernanke & company can check items one and two off that list.
Employers added 203,000 jobs in November, bringing the job growth average to 195,000 a month in the past year.
That number is well above the 150,000 monthly average in Sept. 2012, when the Fed's bond purchasing program began. The unemployment rate fell to 7 percent in November, substantially below the Fed's projected 7.6 percent to 7.9 percent that was issued in Sept. 2012.
Solid November retail sales showed consumer spending is holding up. The recently-finalized and widely expected to pass budget deal eases the macro-economic uncertainty that plagued much of 2013. The Fed is also expected to release its new economic forecasts after the upcoming meeting, which are expected to reveal a brighter outlook.
The inflation rate has been persistently below the Fed's objective which, according to the Wall Street Journal, "reflects weak consumption and wage growth, which bode poorly for the economic recovery."
If anything, inflation is moving the wrong way -- as the Fed's preferred method of measure, the Commerce Department's personal consumption expenditures price index, fell to an annualized 0.7 percent in October, significantly lower than the 2 percent target.
Donald Kohn, the form Fed Vice Chairman sees a "better-than-even odds" that the central bank will take action as early as this week. "I think I would wait. But it's a very close call," he said.
With mixed results on Bernanke's scorecard, investors are finding it harder to speculate what tone the Fed will set for 2014.
Of 43 economists polled by the Wall Street Journal, only 11 expect the Fed to cut its bond purchases this week.
Posted-In: Ben Bernanke Bond buying program donald kohnNews Economics Federal Reserve Media Interview Best of Benzinga
View Comments and Join the Discussion!