3 Years After 'The Shame of it All,' Ireland Exits Bailout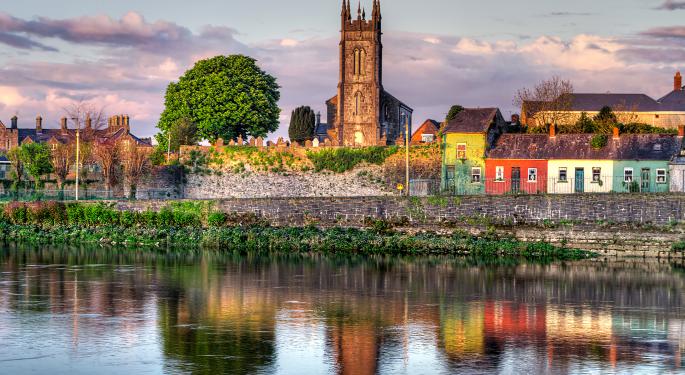 Three years after seeing its economy in tatters and the nation facing bankruptcy, Ireland has become the first eurozone member to end its IMF/EU bailout.
"This isn't the end of the road," Michael Noonan, the Irish finance minister, told a news conference on Friday. "This is a very significant milestone on the road."
He also warned, "we can't go mad again."
On Sunday, Ireland will officially finish up its $92.83 billion (€67.5 billion) in emergency loans from the European Union and the International Monetary Fund – following unpopular government austerity programs and tax hikes.
Ireland's reputation as the economic "Celtic Tiger" fell apart in in 2008, when a property market crash helped plunge the country into economic crisis.
Related: Is Instagram Challenging Other Message-Sharing Services with its New App?
In late 2010, Ireland sought international help with a bailout.
"There is the shame of it all," lamented an Irish Times editorial at the time. "Having obtained our political independence from Britain to be the masters of our own affairs, we have now surrendered our sovereignty to the European Commission, the European Central Bank, and the International Monetary Fund."
But now, as Reuters reports, Ireland has over $30 billion (€22 billion) in available cash, or nearly twice the amount projected – and its economy is expected by grow by two percent in 2014.
(The Irish digital marketing agency DPFOC has put together an infographic, explaining the Irish financial crisis in more detail.)
That doesn't mean, however, the austerity programs are over
"We must continue with the same types of policies, because the deficit is too high," Noonan said. "It has to be brought down below three percent, and then it has to be brought into balance in subsequent years. The debt is too high and we have to have strategies to make the debt even more sustainable than it is now."
The Associated Press reports the yields on Irish 10-year bonds fell to below 3.5 percent on Friday, down from highs of more than 15 percent in 2011.
"That's lower than Spain," the AP notes, "which has received emergency support for its banks but avoided a full-fledged bailout, and Italy, which continues to finance one of the eurozone's worst per-capita debts."
Ireland was one of five EU countries – the others being Spain, Greece, Portugal and Cyprus – that requested international financial assistance during the depths of the eurozone crisis.
View Comments and Join the Discussion!
Posted-In: cyprusNews Eurozone Economics Markets Media Interview General Best of Benzinga