Obamacare About to Get a Lot More Customers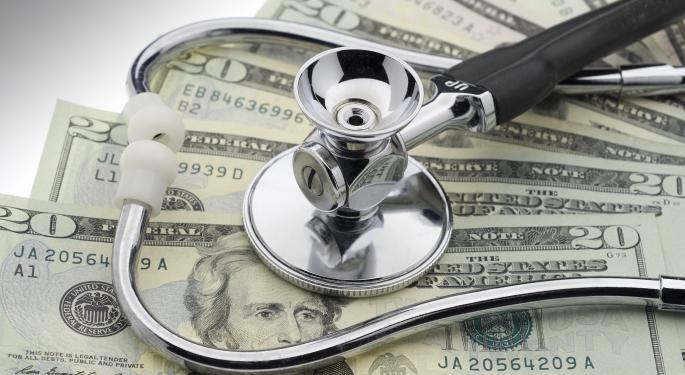 If you work for a small company, you might soon be part of Obamacare, if you're not already.
Small businesses are increasingly deciding to drop employer-sponsored healthcare coverage for their employees and encouraging them to head to healthcare.gov for one of the new plans that are part of Obamacare.
Sound a little cold and heartless? According to the New York Times, it may actually save employees money over the course of a year.
The article profiles Keith Perkins, the owner of a small electrical contracting company. He said that after crunching the numbers, he found that most of his employees would pay less if he dropped his company's health care coverage and sent them to the state and federal exchanges.
He told the New York Times, "We took the amount of money we were paying for health insurance and dumped it into their paychecks instead. And this way, they get to make the choice, not me."
In another New York Times article, Steve Hooper, president of Health Economics Group, a company that manages corporate benefit plans, calculated costs under multiple scenarios and came to the same conclusion.
When you do the math," he said, "it's pretty clear that in our particular case, everyone is going to benefit if we get out of the insurance business."
Related: Why Google Wants to Plant a Microchip in Your Head
These two cases represent a growing trend among companies that started before Obamacare became a household name and the subject of political debate around the nation. In 2001, about 47 percent of employers offered health insurance to their employees but one decade later, that number had fallen to 38 percent.
But are these two stories the exception rather than the rule? Insurance broker Kelly Fristoe said that about half of his small-business clients would be better off dropping their plans and giving the money to their employees to purchase insurance on their own.
The stumbling block to this plan is taxes. The employee responsibility in their company-sponsored plan is covered using pre-tax dollars where premiums paid to an outside plan would come from post-tax dollars.
Some companies are setting up flexible spending accounts so employees can still pay a portion of their premiums using pre-tax dollars.
The bottom line is this: Don't be surprised if your employee drops its health insurance option but before you decide that it's a decision that only benefits them, do some shopping. You may find that it benefits you as well.
Posted-In: flexible spending account healthcare.gove obamacareNews Legal Personal Finance Best of Benzinga
View Comments and Join the Discussion!