Don't Expect A la Carte Cable Service Any Time Soon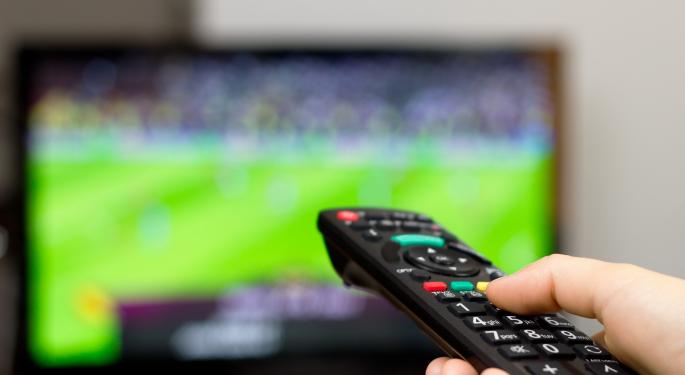 If you're anxiously looking forward to that wonderful day when your cable TV service becomes a la carte, there's some bad news waiting for you: that's not likely to happen in your lifetime, according to one report.
According to Laura Martin from Needham & Co., if cable bundles were to go the way of the black and white TV, up to $45 billion in TV advertising would be at risk along with 1.4 million jobs and $20 billion in taxes that companies like Comcast (NASDAQ: CMCSA) and Time Warner (NYSE: TWC) pay. The cable TV giants could also lose a combined $117 billion in market capitalization.
You might not care if the home shopping channels went away but others would. To give customers the option to choose from a menu of niche options but not require them as part of a bundle would cost the average customer about $1,260 per year according to the report—that's a 75 percent annual increase over the current average annual bill.
Related: Pandora's Newest Threat Is Spotify's Free Mobile Service
All of the facts and figures translate to one thing: You may say that you don't want to pay for all of those extra channels but if cable TV were un-bundled, you (the average cable customer) would not be happy with your menu of options.
The big channels, like NBC, ESPN, CBC, Fox and a few others like Discovery would likely remain but your choices would be far more limited. Only about 28 percent of the current channels would survive.
Martin writes, "if distributors (who collect all the money) kept the first $30 billion (as they did in 2012), that would leave only $7 billion for content, implying only 7 percent of channels would survive and 173 channels would disappear." This implies that your choices would be reduced to 50.
If you're not going to get what you want from the cable companies, what are your choices? Streaming services, says Martin. If you want to be more in control of what you pay for, buy your programming from Hulu, Amazon (NASDAQ: AMZN) or Netflix (NYSE: NFLX) but understand this: If the numbers in the report are correct, content creators are going to get your money somehow or they can't produce the content.
While consumers may want the hundreds of options but only pay for a fraction of them, that's not going to happen—at least not any time soon.
Disclosure: At the time of this writing, Tim Parker had no position in the companies mentioned.
Posted-In: Amazon CBS Comcast Fox Hulu NBC NetflixTech Best of Benzinga
View Comments and Join the Discussion!