Luxury Real Estate Foreclosures Up 61 Percent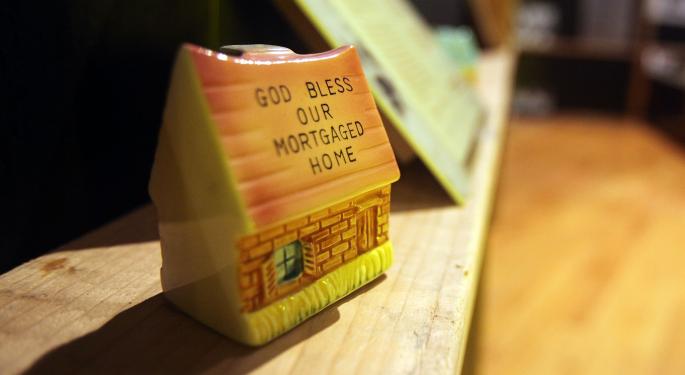 It appears the rich are finally catching up with the rest of the nation, when it comes to real estate foreclosures.
While overall U.S. foreclosure activity was reportedly down 23 percent, year-to-date through October, RealtyTrac says foreclosures on luxury properties valued at $5 million and above jumped 61 percent compared to the same time period a year ago.
The company says there were under 200 high-end foreclosures reported during that time frame, a small number compared to the 1.2 million overall foreclosure notices reported. "But each of these high-value properites represents a much bigger potential loss for the foreclosing lender," it said in a press release, "compared to a median priced property."
See also: 6 Things to Know About the US Housing Market
The top real estate market for luxury foreclosures was in Florida's Miami/Ft. Lauderdale/Pompano Beach area, followed by the Los Angeles/Long Beach/Santa Ana region in California.
The cities of Atlanta/Sandy Springs/Marietta in Georgia, along with Orlando/Kissimmee in Florida and New York/Northern New Jersey/Long Island, New York, rounded out the list.
RealtyTrac vice president Daren Blomquist says the new data shows the wealthy are not immune to the same economic issues facing the rest of the nation – and that a rise in luxury foreclosures may be a sign of economic recovery.
"It is kind of the last domino to fall in this foreclosure crisis," he told WKXW-FM in New Jersey, "because a lot of these homeowners may have been able to hold out longer."
California and Florida made up more than 60 percent of overall luxury real estate foreclosures – not a surprise since, according to RealtyTrac, both states have had "a combination of a severe housing boom and bust over the past seven years along with a plethora of high-value coastal property."
See also: Despite Rate Worries, Housing Market Looks Good to HD/LOW
Blomquist notes banks often shy away from foreclosing on multi-million-dollar homes, afraid of being burdened with a difficult-to-sell and expensive property. But Emmet Laffey, CEO of Laffey Fine Home International in metro New York, says there's always a market for mansions.
"Any foreclosure properties in this type of ultra-luxury market usually get purchased very quickly," he told RealtyTrac, "since there is one thing all super rich buyers want – an outstanding deal on a real estate transaction, and in most cases foreclosures of this magnitude come with several million more dollars of built-in value."
View Comments and Join the Discussion!
Posted-In: Daren Blomquist Emmet Laffey Foreclosure Real EstateTopics Economics Media General Best of Benzinga