Report Says Twitter is Ready to Roll Out Retargeted Ads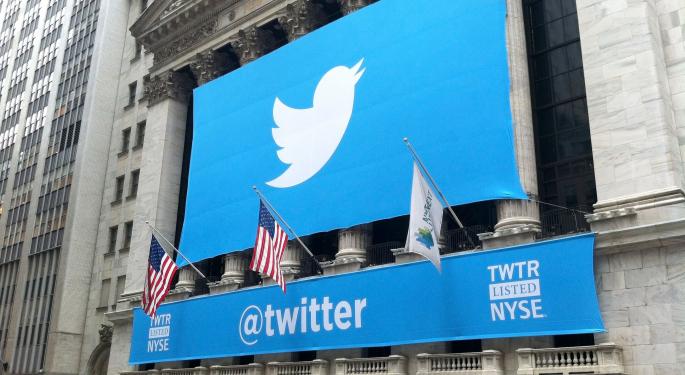 Following Twitter's (NYSE: TWTR) recent IPO, the company is ready to prove to shareholders its valuation is justified based on its potential future advertising revenues.
According to TechCrunch, Twitter is set to introduce retargeted ads based on browser cookies. As users browse the web, they leave behind a trail of what sites they have visited. Twitter can use this data to present advertisers with easy access to its target market.
Cookie retargeted ads would match up advertisers with consumers, the likes of which can change the dynamics of online marketing for good.
For example, a sports enthusiast who checks the daily standings in the NFL would be a prime target for an ad that showcases a sale on fan paraphernalia. Meanwhile, another user that constantly searches for cookie recipes on the web is a prime target for bakeware or baking supplies.
Related: Bass's Hayman Capital Has Taken Stake in General Motors, Spokesperson Says Not Aware of Funds Position
Given the rapid adoption of mobile usage, and recent trends at Facebook (NASDAQ: FB) that showed it is growing faster on mobile than it is on desktop, many investors are concerned that Twitter's targeted advertising abilities can't be effective on mobile. In fact, Twitter's ability to offer the identical services across multiple types of devices allows the same targeted, accurate ads to be displayed on a mobile device.
"Essentially, when you log into your account on your full-size computer, Twitter will analyze the cookies in your browser to see where you've been on the non-mobile web. Then, when you log in to that same account on mobile, it can still use your web cookies to hi you with retargeted ads," TechCrunch explained.
Online advertising is expected to grow from a $26.5 billion industry in 2013 to $44.5 billion in 2017 according to BIA/Kelsey. Twitter will be competing with Facebook, Pandora Media (NYSE: P), Google (NASDAQ: GOOG) and many others to attract advertisers by presenting the most effective way of targeting consumers.
As privacy concerns remain a key issue to many users, Twitter offers its users an opt-out option under the Promoted Content on its Security And Privacy Settings page.
Posted-In: advertisements BIA/Kelsey FacebookNews Rumors Psychology Tech General Best of Benzinga
View Comments and Join the Discussion!