Online Shopping Tools Attract Young, Would-Be Car Buyers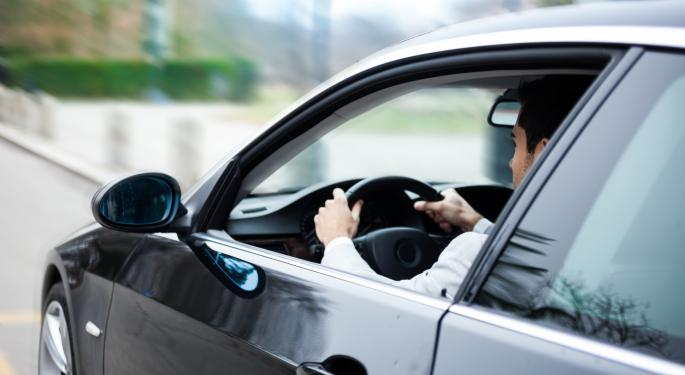 It's kind of like a bridal registry for cars and car parts – and it's not just for car enthusiasts, but a growing business tool and social media device that helps would-be drivers into a new set of wheels.
The New York Times has a lengthy report on the rise of a new line of Internet shopping tools where mostly younger car buyers – along with their friends and family – can work together online, in real-time, to make a down payment, choose car details and make other decisions that ultimately end up with them picking up their new ride at a car dealership.
The report highlights a new venture by Toyota (NYSE: TM) and Google (NASDAQ: GOOG), called the Toyota Collaborator. Using the Google + Hangout feature, the Collaborator lets people get together to not only help customers customize their vehicles, but also take it out on a virtual test drive.
The program is reportedly being launched with Toyota Corolla dealers in San Francisco and, if successful, will be expanded next year.
Related: What's Behind Higher Holiday Rental Car Prices? Industry Consolidation is a Major Culprit
In an interview with the Times, Kimberley Gardiner, Toyota's director of digital marketing strategy, notes the Corolla tends to attract "a younger audience that relies much more on input from friends and family than experts and brands."
Research also suggests that coveted younger audience is moving away from purchasing cars, as they skew towards living in walk-friendly communities with public transportation. And Joe Vitale, global automotive leader at Deloitte & Touche, tells the Times the automotive industry is being forced to "identify new ways to engage these customers and deliver a showroom experience that enhances the process for shopping for a vehicle."
The online "crowdfunding" approach to car purchases was reportedly introduced by Dodge, a division of Fiat (OTC: FIATY), earlier this year with its DodgeDartRegistry.com website. That site allows people interested in a new Dart to not only pick out the features they want, but also to "invite friends and family to sponsor individual parts of the car" and "raise a portion of the cost of a new Dart or the full price."
Posted-In: cars Deloitte & ToucheNews Crowdsourcing Tech Media Interview General Best of Benzinga
View Comments and Join the Discussion!