Coming in 2014: Free Ad-Supported Mobile Phones Including Free Data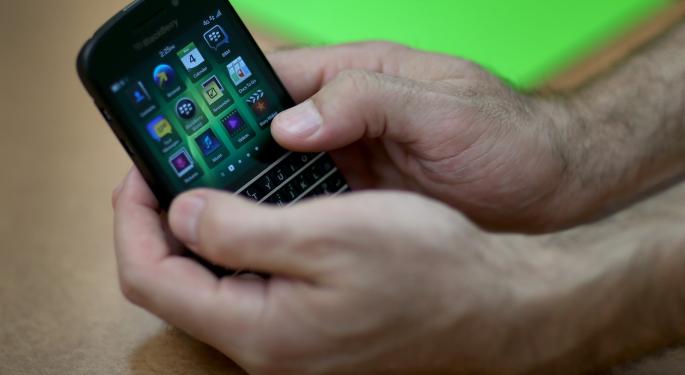 How would you like a free mobile phone with free calls, texts and data thrown in for good measure? In exchange, would you be willing to put up with advertising?
In a recent AdExchanger column, Russell Glass, CEO of Bizo, said with 1.4 billion smartphones in use by the end of 2013, the most valuable digital real estate on the planet is the home screen of those devices.
It's only a matter of time, Glass said, before someone develops and offers a "completely advertising-and content-supported phone." And that time, he believes, is coming soon – as early as the end of next year.
The reason is simple. On average, according to Glass, consumers check their phones about 110 times a day. That's 110 opportunities, per day, per phone, to deliver product advertising to a captive audience. Glass said it works out to more than 3000 "impressions" per month, per smartphone user.
Related: Google's Eric Schmidt Says Switch Your Apple Friends to Android
Using the home screen for ads is only part of the picture. In exchange for a free phone and service, Glass said consumers would be willing to agree to location and buying habits tracking, all designed to help advertisers target consumers with relevant ads. This already happens with hundreds of apps used on mobile phones people pay for so transferring the cost to advertisers for many people would be a "no-brainer."
In addition, Business Insider noted that advertiser supported content is already "baked into the cake" so to speak with television and radio broadcasts long a part of the American consumer experience. The difference with mobile is scale. With mobile devices accounting for almost one-fifth of U.S. media consumption, the temptation to take advantage of that potential scale is just too great for advertisers.
As Glass said, "The benefits to the market are endless. First, the cost of manufacturing a mobile device is relatively low compared to the value of this volume of rich, digital user impressions. With some simple math, you could see how a company could profitably fund a person's device and supporting services just via serving home-screen advertisements."
While admitting that the logical would-be players in advertiser-supported mobile devices would include Facebook (NASDAQ: FB), Microsoft (NASDAQ: MSFT), or Google (NASDAQ: GOOG), Glass said he believes the first entry in the market will be a group of venture capital backed former Google or Facebook engineers who form a startup.
Glass also predicted that model would fail at first but that eventually we would see a number of mobile devices available that would be completely free to own and use.
At the time of this writing, Jim Probasco had no position in any mentioned securities.
Posted-In: Bizo Facebook Google home screenNews Events Tech Media Best of Benzinga
View Comments and Join the Discussion!