U.S. Plans to Sell Remaining 31.1 Million Shares of General Motors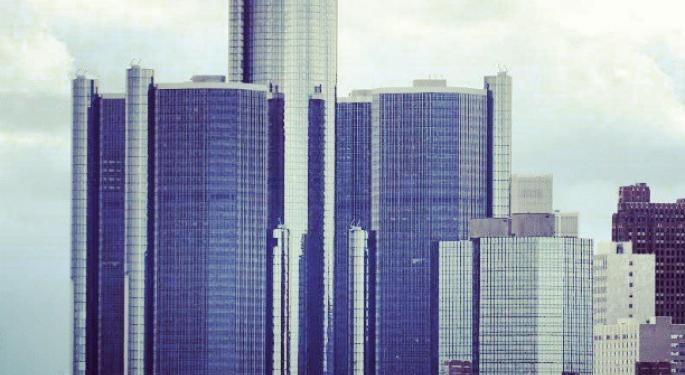 In 2009 The United States Treasury, under the directive of President Obama, invested over $50 billion to save General Motors (NYSE: GM) following the company's bankruptcy filing. The U.S. government's stake of ownership amounted to over 60 percent of the company, giving the Detroit-based automaker the nickname "Government Motors."
On Thursday, many news sources reported that the U.S Treasury intends to liquidate its remaining position in General Motors. The government plans to sell off 31.1 million shares before the end of 2013.
"If average daily trading volumes continue at recent levels, Treasury anticipates that it will complete the sale of its remaining shares by the end of the year," according to a statement made by the Treasury.
"Had we not acted to support the automotive industry, the cost to the country would have been substantial – in terms of lost jobs, lost tax revenue, reduced economic production, and other consequences," according to Treasury Deputy Assistant Secretary Tim Bowler.
Since the bailout, General Motors rebuilt its reputation with customers and improved its corporate structure. The company invested heavily in successful brands like Buick, while ditching unprofitable divisions like Pontiac.
The Treasury department has been selling off its position as shares of General Motors have increased in value over the prior months. The most recent sell occurred in October 2013, when the U.S. Treasury sold off approximately $1.2 billion worth of shares.
Shares of General Motors were trading higher by more than two percent after the opening bell on Thursday.
Posted-In: financial crisis General Motors US TreasuryNews Treasuries Economics General Best of Benzinga
View Comments and Join the Discussion!