Anthera Pharmaceuticals Accused of Withholding Data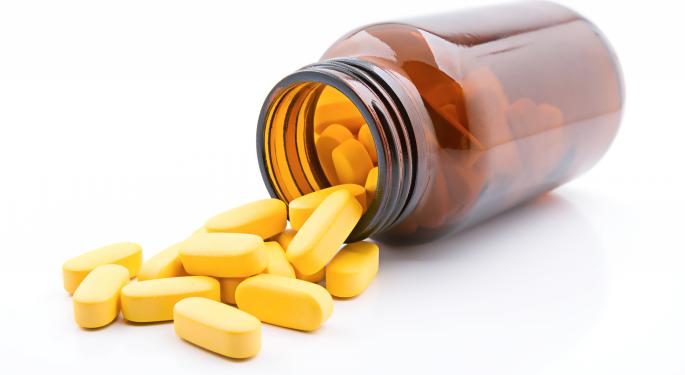 Anthera Pharmaceuticals (NASDAQ: ANTH) was accused of withholding data to academic investigators from the phase III clinical trial of the heart drug varespladib.
The varespladib phase III trial consisted of 5,145 patients with acute coronary syndrome to test if the drug could aid in the reduction of hospitalization from heart attacks, stokes, death, and chest pain. The Street's Adam Feuerstein noted that this trial was stopped in March 2012 due to "lack of efficacy." On November 18, Anthera presented the varespladib inconclusive data at the American Heart Association Scientific Session 2013.
The New York Times reported that the results showed that patients taking the drug had a higher chance of cardiovascular problems than those taking the placebo.
Dr. Stephen Nicholls, the lead investigator and cardiologist in the study, commented, "Despite prior experimental and observational data suggesting that varespladib would have beneficial cardiovascular effects, this trial proves the contrary, that it is actually detrimental to cardiovascular morbidity and mortality."
Andrew Pollack from the New York Times wrote that Dr. Steven Nissen, a cardiologist at the Cleveland Clinic noted, "Despite a contract that required transfer to the academic authors, the company stonewalled every attempt to acquire the data."
Chief medical officer at Anthera, Dr. Colin Hislop, denied accusations in an interview on Tuesday saying, "I don't think the timeline was particularly protracted, nor were we being difficult." The New York Times noted that studies and lawsuits show that many negative clinical results are not published. Hislop added that investigators with the knowledge of patients' identities did not cooperate in the data accumulation.
Anthera Pharmaceuticals closed at $3.02 on Tuesday and shares are currently down 4.97 percent.
Posted-In: The New York Times The StreetNews Legal Media Best of Benzinga
View Comments and Join the Discussion!