Demand for Air Travel Up Globally as Recovery Revives Business and Tourism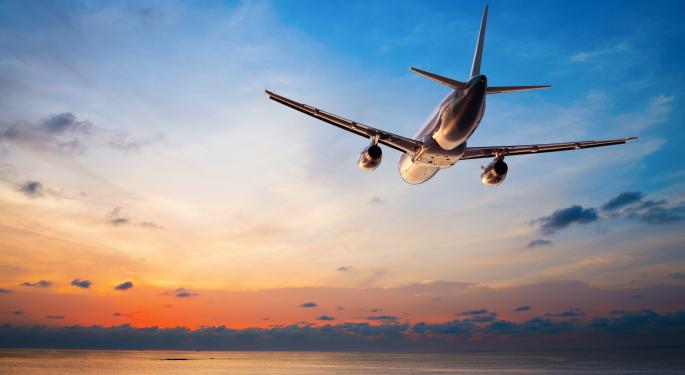 More signs of a slow but steady global economic recovery: despite weak figures in August, international air passenger traffic is up compared to a year ago.
"We are seeing a more positive environment for air travel demand, based on rising business confidence, a strong increase in export orders in September, and better performance of key emerging markets like China," Tony Tyler, director general and CEO of the International Air Transport Association (IATA), said in a press statement.
"The strong growth of recent months, coupled with the continuing improvements in air travel demand in September, suggests that there could be a further acceleration in air travel growth before the end of the year," he added.
The IATA reports September international passenger demand was up 5.7 percent compared to the same time period a year ago. And that strength was seen globally. North American airlines saw September demand rise 2.3 percent compared to September 2012 – with data for Asia-Pacific carriers rising 8.5 percent and Eurpean airlines' international traffic up 3.4 percent.
Related: Will Boeing Continue to Soar?
And those figures are not all from business travelers. Washington-based UATP – - the online payment service used by a variety of international carriers, including American Airlines (OTC: AAMRQ), Delta (NYSE: DAL) and US Airways (NYSE: LCC) in the United States – recently entered into a partnership with China's Alipay. The agreement, according to a press statement, is meant to help the U.S. travel industry provide "a convenient and trusted way" for the rapidly-growing number of Chinese tourists to pay for overseas travel.
Internationally, the IATA says the best improvements in over year traffic growth were with African airlines – whose traffic rose 6.9 percent in September – as well as Latin American carriers (up 8.3 percent).
But it's in the Middle East where growth has been the strongest – with international air traffic for regional airlines up 10.4 percent. Part of that change has been due to the rise of the Middle East as an international air transport hub – with airlines there also making record purchases of new aircraft.
Domestic air travel is also on the upswing – rising 1.4 percent in the United States in September, compared to a year earlier, while up 10.6 percent in China, 16.4 percent in India, 12.1 percent in Russian and 2.6 percent in Australia.
"As the global economy continues to recover, aviation is doing its part by supplying the connectivity that drives global trade and commerce," the IATA's Tyler noted. "Aviation can do even more if governments see it as an enabler of growth and development, rather than as a source of tax revenues."
View Comments and Join the Discussion!
Posted-In: air passengers air travel AliPay business travelNews Travel Economics General Best of Benzinga