Retro Wall Street Aims to Educate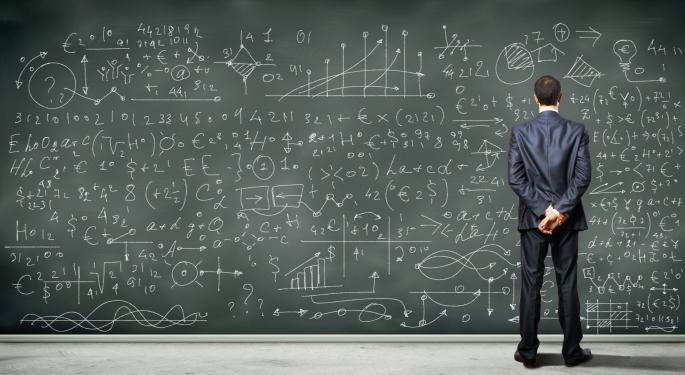 A couple of "retro" Wall Streeters aim to take clients and investor to a bygone era of trading.
Speaking on Benzinga's premarket Internet broadcast, Tim Collins and Bob Byrne shared what Retro Wall Street is about and some insight into their view of the market.
"We bring back the old style of trading - a time when individuals would share and actually work together," Collins said. "Back when there was personality, It wasn't just a screen or just an algorithm."
Collins said that they don't trade in the hot areas or even out west. He uses Candlesticks for analysis, where seller rejection is created, leading to more buyers stepping in. He likes Candlesticks more for intraday trading, which Retro Wall Street is based on, than on a daily basis.
"GDP and monthly reports don't have any bearing on short-term trading, aside from the initial," Byrne said. "I do follow fundamentals. But I'm less concerned about current and more so how it relates to the last 5-10 years.
"If I need a CFA Level 3 to understand something, it's not for me."
Their website says that "they are not too proud to say they've failed at some point in their trading or business career due to a lack of education or sound mentoring. Learning from the experience and mistakes of others is invaluable." That doesn't mean they lack that education.
Related: Cannabis Stock Analyst Talks About High Revenue Potential
Collins is a graduate of McDaniel College, with three degrees in business administration, economics and sociology. Byrne holds a business degree from St. Edward's University. They have worked in various positions with the finance world for over 14 years.
"If market is trending, less is more," Byrne said. "You try and get one trade and hold it. Choppy is great for a day trader."
Collins said they have been focusing on steel the last few months, with Steel Dynamics (NASDAQ: STLD) at the top of their radar, followed closely by U.S. Steel (NYSE: X). He likes coal, but is not very comfortable with gold at its current levels.
"I believe that (coal) to be a second-half story. It's a little bit later in second half than we hoped, but think it's good." Collins also said not a day goes by where they don't look at Twitter or Facebook as an intraday trade."
"We laugh for more than we trade, but I wouldn't have it any other way," Collins said.
Click here to listen to the show every morning and sign up for the daily newsletter!
View Comments and Join the Discussion!
Posted-In: Bob ByrneTechnicals Economics Pre-Market Outlook Markets Analyst Ratings Trading Ideas Interview Best of Benzinga