Report Suggests Not To Expect Strong Holiday Sales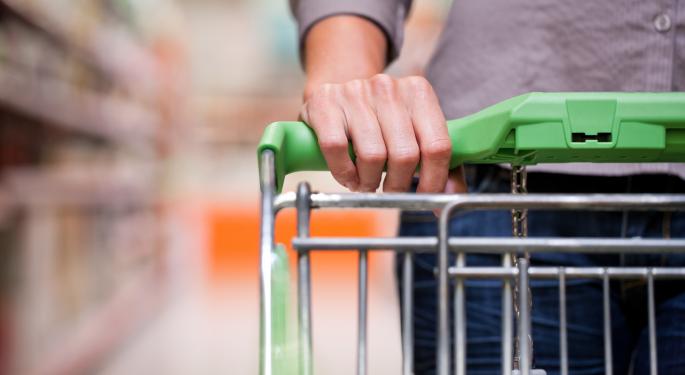 With the all-important holiday shopping season already in full force, many are wondering if American consumers will give the economy a much-needed boost, or will the holiday season end up being a bust.
The Wall Street Journal reported that the signs of a disappointing shopping season for retailers are overwhelmingly pointing towards a bust; Morgan Stanley (NYSE: MS) has already predicted the worst shopping since the 2008 recession. Consumer sentiment has dropped in November to its lowest point in nearly two years, according to the Thomson-Reuters/University of Michigan index.
Holiday sales are crucial to retailers as it can make up 20 percent or more of annual sales.
Related: Worldwide Mobile Phone Sales Up Over 455 Million Units
The signs coming from retailers are just as discouraging. Wal-Mart (NYSE: WMT) reported disappointing results with a less-than-bright forecast. The company began offering its holiday promotions a month earlier than usual and changed its layaway policies in hopes of increasing sales. The company also plans to use heavy discounts to compete with its peers who all have similar strategies to attract as many customers as possible.
During Wal-Mart's most recent conference call, the company commented on the difficult environment it is operating in. The company's CEO Mike Duke commented: "At the same time, some customers feel uncertainty about the economy, government, job stability and their need to take care of their families through the holidays."
According to Sung Won Sohn, an economics professor and board member of retailer Forever 21, consumers are hesitant to take on additional debt. The political uncertainty stemming from Washington, which culminated in a government shutdown, isn't helping with consumer confidence.
RBC Capital Markets economics Jacob Oubina shares a similar pessimistic outlook. "Retailers were counting on higher-end consumers to carry them through the holidays. Since the government shutdown, that cohort has retrenched and that doesn't bode well for holiday sales."
Many would like to believe there is something magical about a Thanksgiving turkey that can propel Americans to spend more during the holidays. Call it the "turkey effect," massive discounts at retailers or a desire to spread some holiday joy to friends and families. Perhaps the shopping season won't be the worst since 2008, but don't count on it.
Posted-In: government shutdown RBC Capital Markets ThanksgivingNews Retail Sales Economics Best of Benzinga
View Comments and Join the Discussion!