New Chrysler Tank Makes It Easier To Use Natural Gas in Cars and Trucks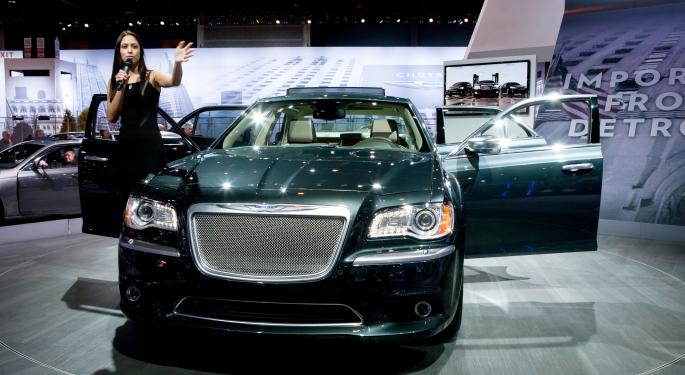 The use of natural gas to power vehicles could become widespread, thanks to a new storage tank developed by Chrysler. Automotive News reported that the new tank will free automakers from the need to use large cylinders to store natural gas.
Natural gas for vehicles had use to have to be stored in special cylinders, similar to the ones on barbecue grills. The new tanks use a shape similar to the human lung to store in several different compartments.
Chrysler demonstrated a Dodge Ram 2500 pickup truck equipped with the technology. The ram has a 5.7 liter Hemi V-8 capable of burning both natural gas and gasoline. It also has a range of up to 255 miles on a tank of natural gas.
Chrysler is part of Italian automaker Fiat (OTC: FIATY). The news of the new tank didn't help Chrysler's share price. as it was down by .95 percent in trading on Wednesday. Chrysler didn't announce any plans to sell vehicles with the new tanks to public nor did it mention plans to sell the technology to other automakers such as Honda (NYSE: HMC) or General Motors (NYSE: GM). Those companies share prices were up slightly on November 13.
This new tank might be better news for oil and gas producers, such as Anadarko Petroleum (NYSE: APC) and Chesapeake Energy (NYSE: CHK) that have large holdings of natural gas in the United States, than for automakers. Anadarko share price rose by 1.43 percent on Wednesday and Chesapeake Energy's share price rose by 1.33 percent.
Posted-In: ChryslerNews Commodities Hot Markets Best of Benzinga
View Comments and Join the Discussion!