Surprise! The iPad Mini is Now On Sale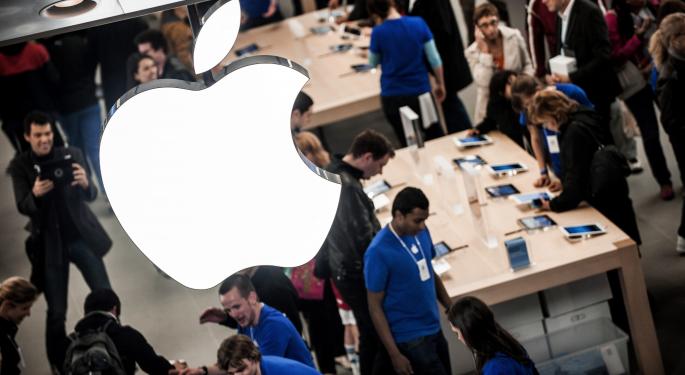 Seriously? Apple (NASDAQ: AAPL) was able to pull a fast-one on the overly healthy rumor mill?
It happened and by Apple rumor standards, nobody saw it coming.
Monday evening, the Apple store mysteriously went offline. People thought it might be hackers or maintenance but they weren't expecting what they saw when the site was back online a short time later.
Now on sale is the new iPad Mini with Retina Display starting at $399!
The last thing everybody heard was that Apple was so low on displays that a launch this year was looking doubtful despite Apple's insistence that things weren't as bad as they seemed. Reports surfaced that it was asking for help from its arch-rival/frienemy Samsung (OTC: SSNLF) to manufacture the displays that companies like Sharp and LG were having trouble producing at a reasonable output level.
A leaked internal document gave a release date of the mini as November 12 but it wasn't considered big news since it was only for a limited amount of countries. According to TechCrunch, the fact that Apple released it in Hong Kong, Japan, New Zealand, the UK, and the United States was a surprise.
Pricing for the Mini starts at $399 for the 16GB WiFi model and $529 for the LTE model with the same capacity. The 128GB model with cellular capability costs $829.
Related: Apple's iPhone 6 Could Have a Curved, Pressure-Sensitve Display
When the Apple store came back online, shipping times were 1-3 business days for the 16GB and 32GB WiFi units and 5-10 business days for those with cellular connectivity. As of 6:00 a.m. eastern time Tuesday morning, the delivery times have not changed.
Want to gift an iPad mini this Christmas? You might want to purchase one today—or even right now. Despite this surprise move by Apple, nobody expects a healthy, plentiful supply.
Apple CEO Tim Cook said that it would be an "iPad Christmas" on the company's latest earnings call but its still looking like it will be the hot item that everybody wants but can't get their hands on. Remember Tickle-Me-Elmo or if you're a 30-something or older, Cabbage Patch dolls? 
How high will the prices go on eBay (NASDAQ: EBAY) once supply runs out? We'll keep an eye on it. 
Disclosure: At the time of this writing, Tim Parker was long Apple.
Posted-In: Apple EBAY iPad Mini SamsungNews Events Tech Best of Benzinga
View Comments and Join the Discussion!