Surprise Data About the Success of Apple Maps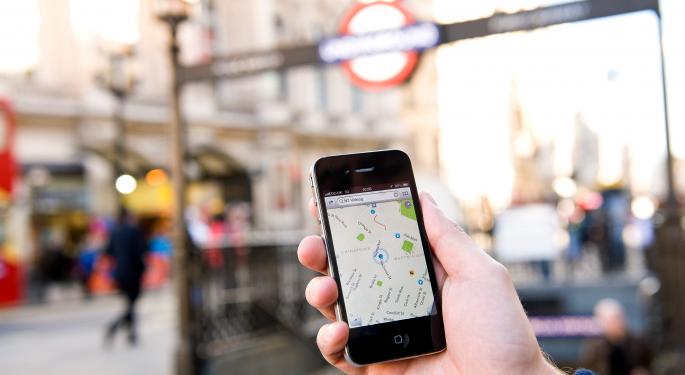 Remember when Apple (NASDAQ: AAPL) was the butt of every map joke when it released its map app along with iOS 6?
The feedback was so negative that CEO Tim Cook apologized and told people to download Google's (NASDAQ: GOOG) version until the problem was corrected.
Since then, people have said very little about the app. Since Google released its latest version of its map app, which received rave reviews, everybody assumed that Apple's app was left for dead. 
New data has found that not to be the case. A new report by comScore (NASDAQ: SCOR) found that the majority of iOS users are using Apple's Maps and less than half of all smartphone users are using Google Maps. 
Shocked? So are most people reading the report. Here's how the data break down. One year ago, 81.1 million people were using Google as their mapping app of choice out of a total of 103.6 million million total users. That's a 78 percent market share. 
One year later, September data show that only 58.7 million are still using Google as their trusted map source but the total number of users grew to 136.7 million. In just one year Google went from a 78 percent market share to only 43 percent.
Related: Three iPhone Rumors from the Weekend
It gets even better for Apple. ComScore found that 35 million iOS users accessed Apple Maps (shouldn't it be called iMaps?) in a single month—58 percent of the total population of 60.1 million users. 
And Apple users interact with Maps more than those using Google's version. 9.7 million iOS users interact with Apple Maps daily for a total of 75.5 minutes per month versus 7.2 million Android users for a total of 56.2 minutes.
When Tim Cook recommended Google Maps in last year, usage spiked to 35 million monthly users. As of September, that number had dropped 6.3 million—an 80 percent drop.
Does that mean that Google maps is dying a Blackberry (NASDAQ: BBRY)-style death? Far from it. Google still has enough users to make almost any app developer jealous.
Apple has invested a significant amount of resources into its maps. The company continues to acquire startups like Locationary, HopStop, and Embark and plans to make it a key part of its iOS in the Car product that is in the very beginning stages of adoption.
Disclosure: At the time of this writing, Tim Parker was long Apple.
View Comments and Join the Discussion!