European Solar PV Market is Set to Recover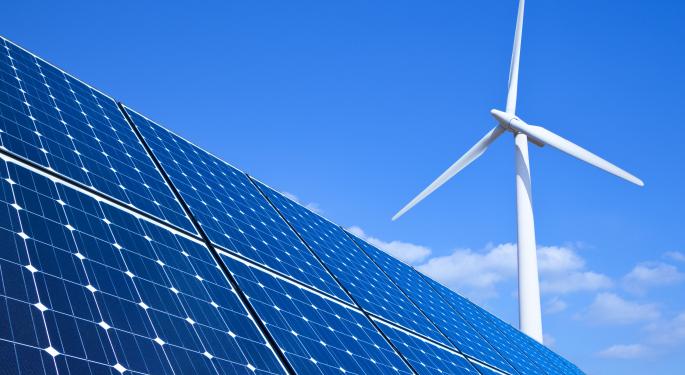 The solar photovoltaic (PV) market in Europe is set to recover in the fourth quarter. DigiTimes author Alex Wolfgram published a press release from Solarbuzz on Thursday noting that Solar PV demand decreased 11 percent in the third quarter. This was mainly due to uncertainty after a solar trade dispute between China and Europe.
The article emphasized that the United Kingdom is expected to lead the European markets for the first time in the first quarter of 2014. Wolfgram noted that Germany alone accounted for 40 percent of the European demand in the third quarter. In 2014, Italy, France, Germany, and the UK are expected to account for 75 percent of the solar PV recovery, equivalent to 8GW.
Italian PV demand is expected to recover after hitting a low of 229MW in the third quarter as the Conto Energia V funding scheme was passed out. The French government is implementing projects targeting annual PV demand of at least 1GW. Overall demand from Europe in 2014 will continue to be led by Germany and the United Kingdom.
Susanne von Aichberger, analyst at Solarbuzz commented, "Following consecutive quarterly market declines going back to the start of 2012, solar PV demand from Europe is forecast to stabilize over the next three quarters. The downturn in the Europe solar PV industry has now bottomed out, with the quarterly demand volatility of the past soon to be replaced by more stable end-market dynamics."
According to SPV MArket Research, Suntech Power Holdings was the largest solar manufacturer by capacity from 2010-2011. Jennifer Runyon, Chief Editor of RenewableEnergyWorld.com, commented, "FIT price cuts then took effect and the European PV market rapidly cooled, leaving a giant oversupply situation. That oversupply brought PV panel prices into a drastic freefall, resulting in bankruptcies and restructuring of many major solar players such as Suntech."
The possible acquisition of Suntech by Chinese Shunfeng Photovoltaic this week could increase Shunfeng Photovoltaic capacity for a low price. The purchase would place China is a unique position as the European Commission proposed a high solar tariff against Chinese firms earlier this year.
Susanne von Aichberger commented that Europe's role within the photovoltaic market will decline and that participants will need to "implement new strategies to compete effectively within the Europe solar PV market in the future."
View Comments and Join the Discussion!