Lululemon Media Coverage Needs Yogapant Transparency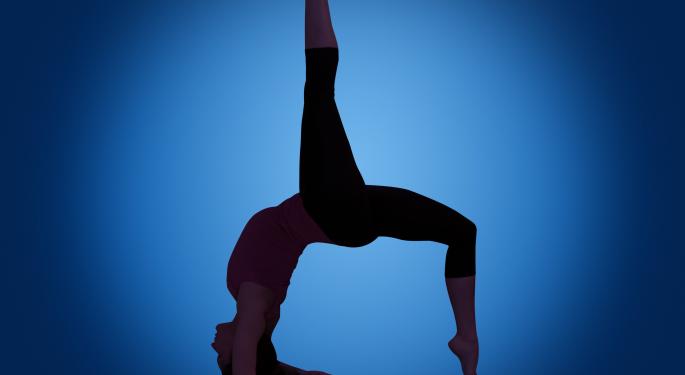 In March, Lululemon Athletica (NASDAQ: LULU) recalled 17 percent of bottoms for being too sheer. The Vancouver-based company was recently attacked by customers complaining about the quality of the $100 pants.
In an interview hosted by Bloomberg's Trish Regan, Founder Chip Wilson addressed complaints regarding the pilling of the Luon fabric. "There has always been pilling. The thing is that women will wear seatbelts that don't work or they'll wear a purse that doesn't work or, quite frankly, some women's bodies just don't work for it." Wilson continued, "Even our small sizes would fit an extra large, [but] It's really about the rubbing through the thighs, how much pressure is there … over a period of time, and how much they use it."
Wilson could have chosen a better way to describe friction leading to pilling. He had the right idea with purse/seatbelt wear, but his verbiage to address customer complaints was a bit harsh. Although his comment might not be excusable by many, individuals should read more than the severe headlines on Wilson's quote today.
ABC's headline reads "Lululemon Founder Chip Wilson Blames Women's Bodies for Yoga Pant Problems," and Salon reports, "Lululemon thinks your thighs are too rough." The New York Daily headline reads, "Lululemon founder says brand's yoga pants just don't work for 'some women's bodies'" and the San Francisco Gate wrote "Lululemon Founder Says That Customers' Bodies Could Be To Blame For Yoga Pants Problems."
You can interpret Wilson's comment anyway you choose, but perhaps Businessweek hit it just right with "Lululemon Strikes a Familiar Pose: Foot in Mouth."
Lulu was down 2.34 percent on Thursday, slightly over 1 percent lower than the S&P 500.
Posted-In: Chip Wilson Trish ReganNews Psychology Media General
View Comments and Join the Discussion!