Google Is Now Tracking and Reporting Your Buying Habits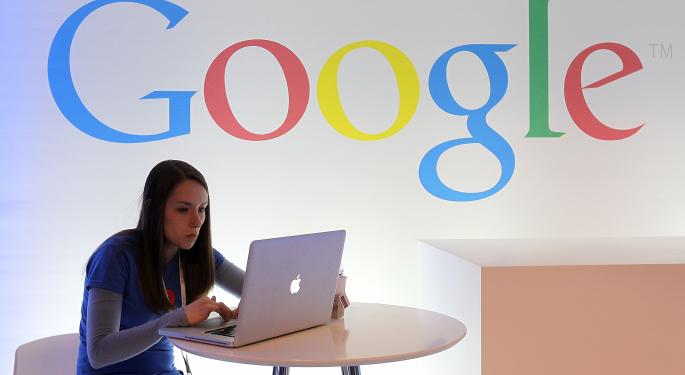 Google (NASDAQ: GOOG) wants to know where you are and what you are doing – specifically, what you are buying – at all times.
According to Digiday, the company is beta testing a program that registers your visits to bricks-and-mortar stores via your smartphone, provided certain conditions are met.
Those conditions include whether you have opted in to location services on your Apple (NASDAQ: AAPL) iPhone or Android device. Chances are you have according to Dan Auerbach, staff technologist at the Electronic Frontier Foundation, who told Digiday most users don't realize they have opted in for constant tracking.
Auerbach said, "The disclosure mechanism for these apps is pretty weak. I think there's a gap between user expectations and what apps are really doing."
It's easier for Google to track your buying habits if you have an Android phone or device since location tracking is part of the OS. Apple iOS users, however, are not off the hook. If you have an iPhone and use Google apps, you have probably opted in to location services with that app. Even when you stop using the app, tracking continues in the background.
Between Android, with 45.9 percent market share and iOS with 38.3 percent according to eMarketer a significant chunk of smartphone users is subject to Google tracking.
Related: Rumor: Google Smartwatch Merely A Few Months Away
According to Business Insider, it's all part of Google's war with Facebook (NASDAQ: FB) for advertising dollars. The idea is to provide a mechanism for letting advertisers know about consumer buying habits and to reassure advertisers that their investment resulted in "conversions" or sales because of an advertising campaign.
How the system works is both simple and complex. If you conduct a Google mobile search for a specific product, say a popular toy as a Christmas gift, Google could steer you to a nearby Target (NYSE: TGT) store that carries that toy.
Later, Google could tell Target that not only did it suggest you visit that store but that based on location data you did, in fact, go there. It's advertising and follow-up marketing data at an extraordinarily high level.
As Digiday pointed out, location tracking is not new for Google. What is changing is the way in which that data is used.
Google called the overall process Estimated Total Conversions and described it in an Oct. 1 blog post. According to the post, Estimated Total Conversions would provide advertisers with a "holistic view of all of the conversions driven by your Google search advertising that can be used to make important decisions like how much to bid and how to assign budget across your various marketing channels. "
At the time of this writing, Jim Probasco had no position in any mentioned securities.
Posted-In: Android Apple bricks-and-mortar stores ChristmasNews Events Tech Media Best of Benzinga
View Comments and Join the Discussion!