Lloyds Investigates Its Own Currency Trades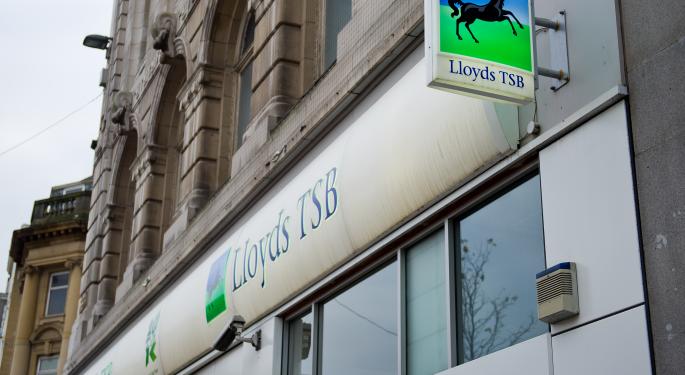 Some sort of scandal might be brewing in the currency trading department at Lloyds Banking (NYSE: LYG). Reuters reported that both Lloyds itself and unidentified regulators are investigating reports of manipulation in Forex or currency trading.
The details of the manipulation were not revealed, but it appears to be centered in London. The situation is serious because Lloyds issued a press release, which stated that regulatory and enforcement authorities were investigating foreign exchange trading.
Reuters also indicates that other banks including Barclays (NYSE: BCS) and UBS (NYSE: UBS) are being investigated. No American banks have been caught in the latest scandal as of yet.
Lloyds stock on Wednesday fell by 1.42 percent, or seven cents, in trading. This news probably won't do much good for its share price, which was $4.85 on November 6.
Interestingly, the share price of UBS and Barclays were up slightly on Wednesday. UBS's share price increased by 1.49 percent to $18.45 and Barclays moved by 1.81 percent to $16.33 a share.
Posted-In: News Eurozone Rumors Financing Forex Economics Markets Movers
View Comments and Join the Discussion!