NBC News Caught in Possible 'Checkbook Journalism' Dilemma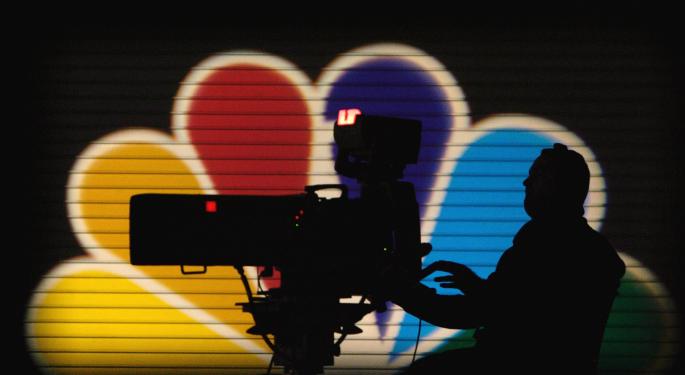 The sky divers who caught the fiery crash on camera have made quite a splash this week. Aside from surviving the crash and capturing it all on tape, they have landed interviews on several NBC -- a division of Comcast (NASDAQ: CMCSA) -- programs. But how much did it take?
On Tuesday, The Washington Post reported that NBC's news division agreed to compensate the nine sky divers and two pilots who were involved in the accident -- for an appearance on that morning's Today show, a story on NBC Nightly News With Brian Williams and a one-hour Dateline special.
According to the Post, "individuals with the network said the group will receive in excess of $100,000 for their participation," but that was not confirmed by NBC. The Peacock Network said it paid only for use of the video. NBC also said that other news organizations were bidding for the material with them.
"Not a pretty picture in 2013," said Dr. John Hartman, a professor of journalism at Central Michigan University, via an email to Benzinga.
The issue brought up by the skydivers is how a news organization reports and broadcasts the very news it's presenting. As the Society of Professionals Journalists states, "Checkbook journalism undermines journalistic independence and integrity and threatens the accuracy of the information that is purchased." Why would NBC, or any other news organization, attempt to "buy" the exclusive rights to a story?
"It is all about ratings," said Hartman. "Anytime a reporter does a favor for a news source in return for a scoop or exclusive coverage, it is an ethical violation."
The Post report mentions NBC's,struggling ratings, particularly those of the Today show. Walt Disney's (NYSE: DIS) ABC and its Good Morning America program leads the early day broadcasts -- and NBC has even tried re-branding its Today show format a bit. Hartman said this issue has been, perhaps unsurprisingly, going on for a long time in the business.
He added that networks will sometimes pay for news stories, with travel expenses (and not rights fees) being the source for such payments. "The public is much less discerning about these kind of transactions," Hartman said, "as the general public knows little and has little interest in the way journalism is done these days."
 When talk shows like Meet The Press guarantee the likes of Bill Clinton that they will give him so many minutes to talk about his latest foundation initiative as part of an interview, it is an ethical violation as well," he said. "The public is rarely told about these arrangements, another ethical violation."
Posted-In: Central Michigan University Good Morning America John K. Hartman The Today Show TMZNews Rumors Media Best of Benzinga
View Comments and Join the Discussion!