Dish and Disney Arguing, But Not Over Money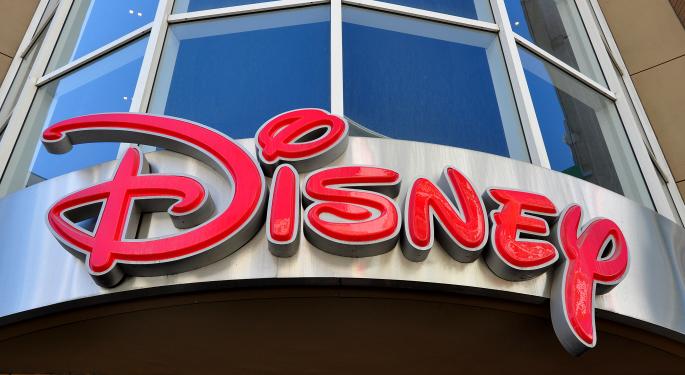 Here we go again, right?
A content producer and a content provider are trying to hammer out a distribution deal and it's not going well.
Cue the flashbacks to the CBS (NYSE: CBS) and Time Warner Cable (NYSE: TWC) drama that dragged on much of the summer complete with nasty open letters, annoyed customers, and an "undisclosed" agreement that resulted in Time Warner losing 300,000 subscribers.
This time it's Dish Network (NASDAQ: DISH) and Disney (NYSE: DIS) but this disagreement isn't over money. The most recent contract between the two companies expired more than a month ago and according to sources, there's no agreement in sight between the two.
The fact that these two companies can't come to an agreement is nothing new. Consumers are used to their viewing schedules being disrupted as a result of these squabbles that are supposedly about protecting their rights but this one isn't about money. The two sides agreed on the money part a while ago.
Related: 'Thor: The Dark World' Opens at $109.4M Worldwide, Ahead of N. American Release
This time it's about digital rights. Disney wants Dish to get rid of the hopper—the genius system that allows customers to "hop" over ads leaving the viewer with nothing more than a glorious TV experience. Disney and the other networks that rely on advertising to pay the bills hate the hopper.
Dish wants Disney to allow it to stream content in new ways—the internet, onto mobile devices, and whatever new technology is just around the corner.
Cable companies don't like the idea of internet streaming because there's no reason for even the most amateur of amateur techies to keep their cable subscription if they can get most of their content over the internet, presumably for a much lower fee. No longer would they have to subscribe to the Smithsonian Channel just to get ESPN.
According to BTIG media analyst Richard Greenfield, "These battles are becoming so much more complicated than they used to be."
Each side is trying to protect themselves against the changing landscape of TV—something that will inevitably move to what the consumer demands—a la carte pricing and "Television Everywhere" instead of confined to a TV in the living room.
The battle feels relatively even right now. Neither side has gained an edge but history shows that what the consumer demands will eventually win out. That makes companies like Time Warner Cable and other providers in the space at an apparent disadvantage.
Disclosure: At the time of this writing, Tim Parker had no position in the mentioned companies.
Posted-In: btig CBS dish disney ESPNNews Contracts Legal Best of Benzinga
View Comments and Join the Discussion!