Barron's Recap: How to Play Latin America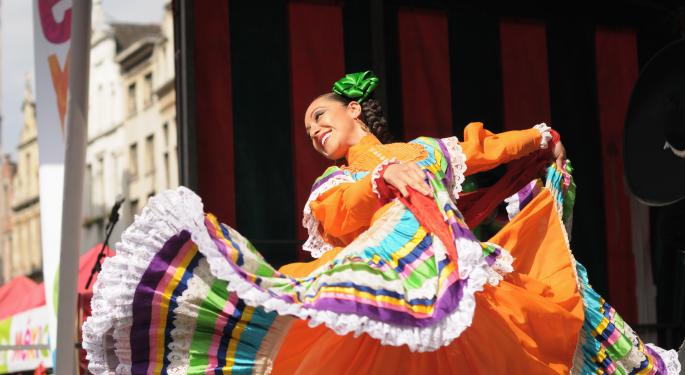 This weekend in Barron's online: recommendations for investing in Latin America, as well as the prospects for Twitter, Discover, Boeing and Covanta.
Cover Story
"The New Latin America" by Reshma Kapadia.
After more than a decade of solid returns, Latin American stocks are down eight percent so far this year. In this week's cover story, Barron's recommends thinking small and ignoring the largest stocks in Brazil and Mexico.
Emerging markets may be doing terribly this year, but the changing landscape has opened up some new opportunities for intrepid investors, says the article. Barron's asked four money managers to assess the current situation and share where they have put their money.
See the roles that Fed policies, the slowing growth in China and the falling demand for commodities have played in Latin America lately. Also see how the market in Latin America is changing, and whether the 74 Latin American companies that trade on U.S. exchanges are a good avenue for investors to get started in the region.
The four experts share their thoughts on how Brazil stacks up against the likes of Peru, Chile and Colombia, as well as the outlook for Mexico, given the recovering economy in the United States and rising labor costs in China. They also reveal some of their top holdings in the region.
"There are still a lot of growth opportunities, but it's more about stock-picking than country calls now," one expert is quoted as saying.
See also: The Enduring Appeal of Dividends
Feature Stories
"Four Plays on How to Invest in Latin America" by Sarah Max features some strategies for getting at the most appealing investments in the region, now that growth in Latin American has slowed as a consequence of the global environment.
Andrew Bary's "How Tweet It Is" suggests that Twitter, the fast-growing microblogging service, would not be rich at an expected $20 a share, but investors should beware paying more than $30. See four keys to a hot deal.
In "Company Behind the Card," Jack Hough says that though Discover Financial Services (NYSE: DFS) may seem like an also-ran, investors should focus on its bigger drivers -- smart lending and new banking products.
Attendees at conferences in Chicago and London were rewarded with plenty of stock picks, says "A Tale of Two Cities, 11 Stocks and One Bond" by Jonathan R. Laing and Jonathan Buck. See why Boeing (NYSE: BA) could rise 30 percent.
"No Need to Hold Your Nose at Covanta Holding!" by David Englander focuses on Covanta (NYSE: CVA), which converts waste into energy. See why it has a bright future and its shares have 40 percent or more upside.
In Reshma Kapadia's "Good Things Come to..." Don Kilbride, manager of the Vanguard Dividend Growth fund, is profiled. Kilbride patiently looks for companies that will increase their dividends 10 percent over five years.
The CEO spotlight is turned on Lowell McAdam of Verizon Communications (NYSE: VZ) in "Answering the Call" by Dyan Machan. This engineer by training and wireless visionary by temperament imagines a fully networked world.
Lawrence C. Strauss's "Why Three Big Stocks Look Like Big Bargains" features an interview with veteran investor Donald A. Yacktman, who shares why he finds much to like in Coca-Cola (NYSE: KO), PepsiCo (NYSE: PEP) and Procter & Gamble (NYSE: PG).
"Even GAAP Is Better Than These Adjustments" by Jack Adamo asks, if companies repeatedly waste investors' money, why should those investors ignore it just because the reasons given are a little bit different each time?
"Perilous Course" is an editorial commentary by Thomas G. Donlan in which he suggests that there are new troubles on the horizon for the Affordable Care Act.
See also: What Do Apple and Facebook Haters Have to Say Now?
Columns
Columns in this weekend's Barron's discuss:
The prospects for a new wealth tax
U.S. stocks vs. the global recovery
Whether rising prices help profits or encourage people to spend
The outlook for T-Mobile US (TMUS)
Billions of cancer research dollars wasted
The blurring of the public and private sectors
Why many fund managers are hoarding cash
Costs vs. fees in ETF trading
Dividends from Aflac (NYSE: AFL) and others
The president's woeful jobs record
Keep up with all the latest by following us on Twitter.
Posted-In: Aflac Barron's Boeing Coca-colaNews Barron's Global Media Best of Benzinga
View Comments and Join the Discussion!