The Twitter IPO is Attracting Huge Demand (TWTR)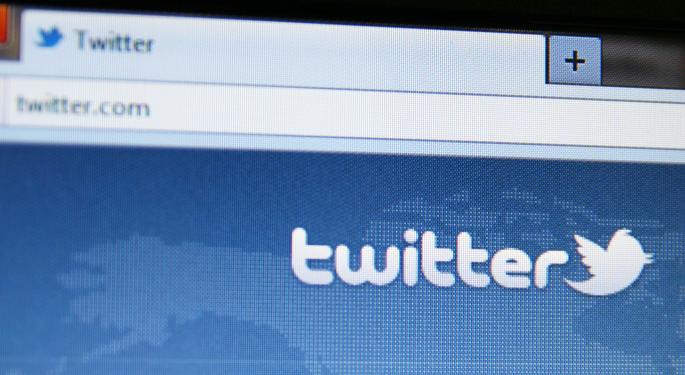 Not that anybody thought that selling shares of Twitter (NYSE: TWTR) would be difficult but Bloomberg is citing unnamed sources who say that demand is easily large enough to sell all of its shares.
As of now, Twitter is planning to offer 70 million shares at $17 to $20 each, according to regulatory filings. Shares will likely price Wednesday with public trading starting the following day. CEO Dick Costolo is touring the country, making stops in major U.S. cities to ignite interest in the stock. His road show is largely ceremonial given the outsized interest in what will be the hottest IPO since Facebook (NASDAQ: FB).
With all of the interest surrounding the IPO, analysts aren't expecting the $17 to $20 range to hold. The price will likely rise at least once, if not more before its final pricing on Wednesday. Current pricing would raise about $1.4 billion implying a valuation of about $10.9 billion. While popular, Twitter's IPO is a fraction of the size of Facebook's, who raised $16 billion.
Related: New Advice for Apple's Tim Cook: Buy Tesla
Critics believe that Twitter is playing it too safe. Current valuations imply a multiple of 9.5 times 2014 sales compared to Facebook's current 12.9 multiple. That puts Twitter at a 27 discount to its biggest rival. It's also priced at a 29 percent discount to LinkedIn (NASDAQ: LNKD) that trades at 13.4 times 2014 earnings.
Clearly, Twitter and its main underwriters, Goldman Sachs (NYSE: GS), Morgan Stanley (NYSE: MS), and JP Morgan Chase (NYSE: JPM) want to avoid the embarrassing fate of Facebook. Not only did technical problems overshadow the IPO, it lost more than half of its value within the first six months of trading. Groupon (NASDAQ: GRPN) and Zynga (NASDAQ: ZNGA) suffered the same fate not long after their IPO.
"It's fair to say they're learning from Facebook's mistakes," said Michael Scanlon, managing director at Manulife Asset Management, to Bloomberg.
But whether or not the company is playing it too safe is up for debate. If the IPO closes its first day of trading up double or even triple digits, investors will criticize the company for giving up too much valuation. If it were priced too high and the stocks sinks, comparisons to Facebook could plague the stock long after the IPO is yesterday's news.
Disclosure: At the time of this writing, Tim Parker had no position in the companies mentioned.
Posted-In: Facebook Goldman Sachs LinkedIn twitterNews Rumors IPOs Tech Best of Benzinga
View Comments and Join the Discussion!