3 Alluring Small Caps with Uniquely Appealing Ratios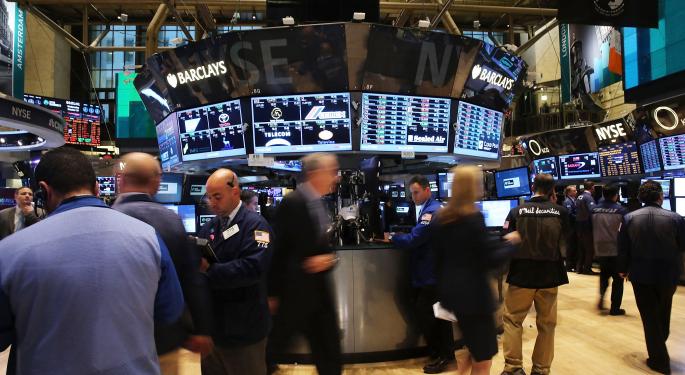 More than likely, anyone reading this article knows about the basic ratios for investing such as price-to-earnings and debt-to-equity, among others.
Due to the efficiency of the market, it is difficult to find large cap stocks with ratios that just cry out "opportunity" to investors, especially in the present bull market. But that does happen much more often with small caps, as is certainly the case now with the unique appeal of Koss Corporation (NASDAQ: KOSS), Full House Resorts (NYSE: FLL), and Labor SMART (OCT: LTNC).
For those seeking income Koss Corporation, an electronic equipment maker, has a dividend yield of 4.70 percent with a price-to-earnings ratio of 6.91.
As a standard of measure, the average dividend for a member of the Standard & Poor's 500 Index is around 1.9 percent with the average price-to-earnings ratio about 19. That is a 10-1 ratio for p/e to dividend, with Koss Corporation at about 1.25 to 1.
With a payout ratio of just 32 percent, the dividend for Koss is secure and could easily be increased. The company has a profit margin of 15.10 percet, which is also above average, too. Earnings-per-share growth is 85 percent this year. The stock price is up nearly 15 percent for the last year: with a short ratio of only 0.35 percent, not too many are betting that it will decline.
With a price-to-sales ratio of 0.37 and a price-to-book ratio of 0.65, Full House Resorts, a casino operator in second-market resorts, has the appearance of a classic value trap. But sales growth is up 32 percent on a quarterly basis. Earnings-per-share growth for the past five years has been in the triple digits.
Clearly that is unsustainable, but the analyst estimate is for sales growth of 15 percent for the next five years.
Management is very savvy: all of its casinos have been bought at fire-sale prices after construction. There is plenty of cash on the balance sheet, too. Despite this shrewd leadership, the share price for Full House Resorts is down for 2013.
What is up, though, is the amount of insider buying for the stock of Full House Resorts.
According to investing legend Peter Lynch, there are many reasons for insiders to sell (pay tuition, buy a home, part of a pre-set program), but only one reason to buy shares: expectation that the price shall rise. With a short ratio of only 0.20 percent, not many are willing to bet that the stock price will fall for Full House Resorts -- as the company appears to be an alluring value play, rather than a value trap.
For companies that prosper from people working for a living rather than gambling, Labor SMART is in the $29 billion demand labor segment of the $100 billion staffing sector, one of the hottest groups today as detailed in an recent article on this site.
As a result of the increasing demand, Labor SMART just reported recorded revenues for the last quarter, which should please even the most demanding of growth investors.
The revenues for Labor SMART for the previous three months are higher than the entire market capitalization of the company. By contrast, PayChex (NASDAQ: PAYX), also in the staffing sector, has a market cap of $15.71 billion with revenues of under $600 million for its most recent quarter. Quarterly revenues for Paychex would have to increase about 25 times to equal its market capitalization.
In the short term, the financial markets are, as billionaire financier George Soros described them, "chaotic."
But over the long term, the efficiency market theory inexorably becomes the reality for the pricing of a security.
For income, value and growth investors, that short term inefficiency is the opportunity for long term profits in the small cap sector. It is difficult to imagine that the share prices will not rise for small caps such as Koss Corporation, Full House Resorts, and Labor SMART so that all are eventually fairly valued.
View Comments and Join the Discussion!
Posted-In: debt to equity ratioNews Small Cap Analysis Technicals Small Cap Management Insider Trades Trading Ideas Best of Benzinga