Mystery Barge in San Francisco Bay Might Belong To Google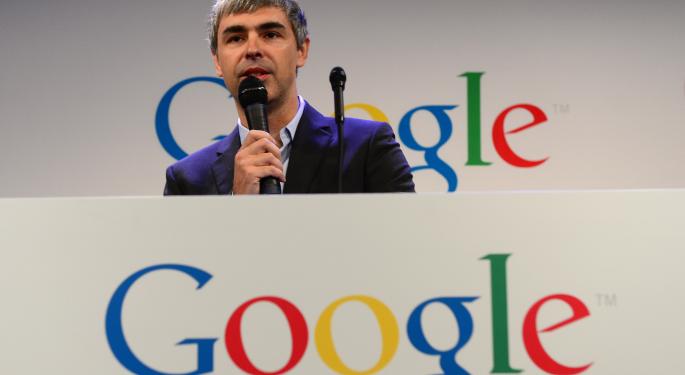 There's a large structure under construction on a barge docked in San Francisco bay that has become the object of much speculation. An increasing amount of people are coming forward saying that it likely belongs to Google (NASDAQ: GOOG).
Does Google own it and if so, what is it? There are two possibilities being floated in the increasing amount of media coverage surrounding the big, ugly box (seen here) that appears to be made of shipping containers.
First, a Google retail store. A local CBS affiliate reported that the structure could be a store related to Google Glass. After CNET ran the story, it said that "a well-connected" person in Silicon Valley heard from multiple sources that Google planned to float a store from a city to city by rivers. This floating store concept apparently came straight from founders Larry Page and Sergey Brin and is designed to set the store apart from the highly successful Apple stores.
The problem with the retail store theory is that the structure doesn't look large enough to be a store of any type. Any store needs multiple exits and a barge docked in the middle of an industrial port isn't conducive to retail traffic. Others say that there are easier ways to construct a retail store than trying to modify a stack of shipping containers even if Google wanted to do it on top of a barge.
The more popular theory is a data center. Google has apparently had the idea of floating data centers for a while. It even has a patent for a water-based data center. Filed in 2007, the summary reads, "A system includes a floating platform-mounted computer data center comprising a plurality of computing units, a sea-based electrical generator in electrical connection with the plurality of computing units, and one or more sea-water cooling units for providing cooling to the plurality of computing units."
According to the patent, it might use sea water as both a cooling mechanism and possibly for power generation. Google could use these floating data centers as backup or emergency units that are deployed to areas that fall victim to a natural disaster or other event causing an outage.
The industrial nature of the project would suggest something a little more non-public making the data center theory more plausible but nobody knows. Google won't say if it owns the barge or not and if the company does, nobody knows its true use.
Disclosure: At the time of this writing, Tim Parker had no position in the mentioned companies.
Posted-In: Google larry page San Francisco bay sergey brinNews Rumors Tech Best of Benzinga
View Comments and Join the Discussion!