Lawsuit Against Apple, Google and Others Gains Class Action Status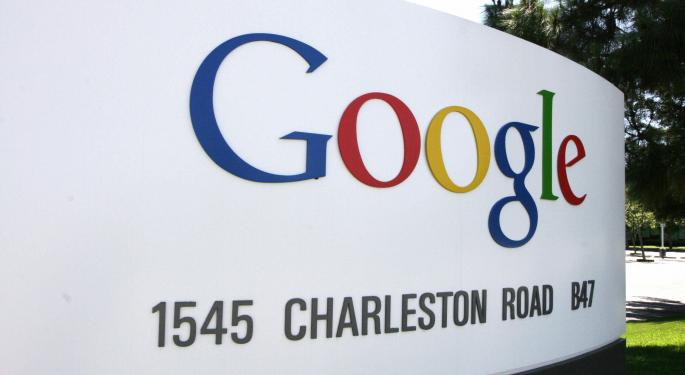 A lawsuit brought on by employees of several major Silicon Valley corporations received a potentially costly (for defendants) upgrade to class action status Thursday.
The original suit alleged conspiracy among Adobe Systems (NASDAQ: ADBE), Intel (NASDAQ: INTC), Apple (NASDAQ: AAPL), Google (NASDAQ: GOOG), and others to suppress employee pay with anti-solicitation agreements which kept worker salaries artificially low.
Reuters said the new class action status would provide employees with more leverage to win larger settlements than would be possible if each one sued as an individual.
The original lawsuit, filed in 2011, accused the companies of violating both the Sherman and Clayton Act antitrust laws. The companies were charged with conspiracy to eliminate competition and for depriving workers of job mobility and, therefore, higher compensation.
Related: Apple Sued By Own Employees
As Reuters noted, much of the case revolved around email between Apple's Steve Jobs, Google former CEO, Eric Schmidt and others. The Verge reported on these exchanges in January, and included several emails between Jobs, Schmidt, and others including Palm CEO, Edward Colligan.
The emails seem to make clear the fact that the CEOs involved realized there might be legal ramifications to their "handshake agreements" not to recruit from each other. In one company document from Adobe, eight companies are deemed "off limits" for recruiting purposes.
In Thursday's ruling, Judge Lucy Koh of San Jose, California, certified several classes of employees including software and hardware engineers, component designers, and application developers. The certified class includes more than 50,000 employees, about half of the 100,000 or more who would have been included if the original request to certify "all employees" had been honored.
In April, Judge Koh rejected the "all employees" request for class action status, saying they had failed to demonstrate that all employees had been affected by the anti-solicitation agreements, according to Bloomberg.
Then on August 8, Koh refused to dismiss the case saying the employee case was "much stronger" than it had been in April.
This followed the actions of three of the companies named in the original lawsuit, Intuit (NASDAQ: INTU), Walt Disney (NYSE: DIS) and Disney subsidiary, Lucasfilm Ltd., which settled with the plaintiffs in July.
In arguing against class action status, the companies said plaintiffs had failed to demonstrate injury to everyone in the proposed group. Defense attorney, Robert Van Nest, said the employees were "swinging for the fences" with their call for class action status.
At the time of this writing, Jim Probasco had no position in any mentioned securities.
Posted-In: adobe systems anti-solicitation agreements Apple California class action statusNews Legal Media Best of Benzinga
View Comments and Join the Discussion!