Hewlett-Packard Wants To Dominate 3D Printing In 2014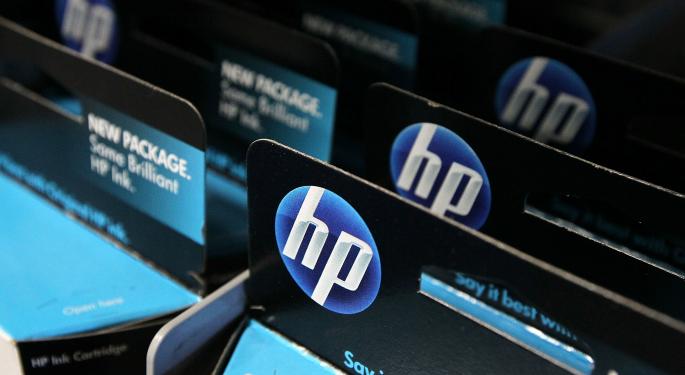 Hewlett-Packard (NYSE: HPQ) hopes to release its first printer toward the middle of 2014.
This is big news for the company, which is known for selling twice as many traditional printers as its nearest competitor, Canon (NYSE: CAJ). Now the company wants a piece of the 3D printing pie.
According to The Register, Hewlett-Packard Chief Executive Meg Whitman spoke about the company's plans at the Canalys Channels Forum in Bangkok.
"We are excited about 3D printing," said Whitman, as quoted by The Register. "We want to lead this business. HP labs is looking at it."
Whitman reportedly took issue with the amount of time it takes for an object (such as a bottle) to be printed. Share compared the process to watching ice melt. She wants her company to improve the printer speed while reducing the expense of each printed item.
"3D printing is in its infancy," she added. "It is a big opportunity and we are all over it. We will have something by the middle of next year."
3D Breakthroughs
This isn't the first time that Hewlett-Packard has experimented with cool 3D technology.
The company is also working on a brand-new concept that could revolutionize the way images are projected.
Related: Hewlett-Packard Estimates Fewer Notebook Shipments In 2014
The results have been compared to the famous Princess Leia hologram from the original Star Wars. Users can view the image from multiple angles, almost as if they were looking at a real object. No special glasses are required.
Now imagine what would happen if Hewlett-Packard combined those two technologies -- 3D printing and 3D holograms -- for a new 3D printer. Users would be able to view an accurate, virtual re-creation of their objects before taking the time (and spending the money) to print them.
A printer like that could give Hewlett-Packard the upper hand in the race to become the leader of 3D printing.
Disclosure: At the time of this writing, Louis Bedigian had no position in the equities mentioned in this report.
Louis Bedigian is the Senior Tech Analyst and Features Writer of Benzinga. You can reach him at louis(at)benzingapro(dot)com. Follow him @LouisBedigianBZ
Posted-In: 3D Printing Canalys hewlett-packard HP Meg Whitman Princess LeiaManagement Tech Best of Benzinga
View Comments and Join the Discussion!