Top Dividend Paying Stock Picks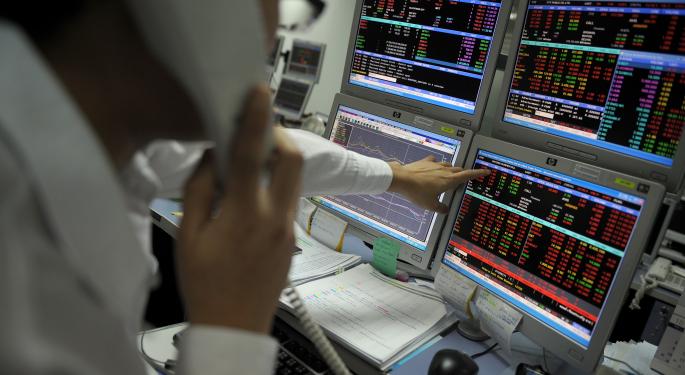 You know the old saying: make your money work for you, rather than you working for your money. With dividend stocks it is possible to put that slogan into practice, as these stocks can provide quite a significant boost to your investment portfolio.
For some investors they may just add a little bit of icing to an already well-baked financial cake, while for others they could literally mean the difference between an up or down year. Dividend stocks offer something that other stocks do not: cash back on your investment, which can be reinvested in order to generate exponential growth.
The question, therefore, is which dividend stocks deserve your hard-earned money. One of the few downsides to dividend stocks is they are arguably among the most unpredictable stocks available to investors. A particular dividend stock that may be pumping greenbacks into your account today may dry up by tomorrow.
There are a number of high-yield dividend stocks to choose from, but as a point of emphasis it is good to look for those that are on sale. Cashing in on the best dividend stock deals is more than just a matter of finding the ones that are on sale and buying them up.
There is typically a good (or not so good) reason that people put dividend stocks on sale, so it is important to exercise caution when making a purchase. With patience and a certain level of selectivity, however, you can certainly find the best of what is on the market in high-yield dividend stocks. Here are some to consider:
Barrick Gold (NYSE: ABX) Gold stocks are everywhere. They are the talk of the town on Wall Street much of the time and always have been. Barrick Gold is a company that produces and sells gold and copper and has 27 mines in operation around the world, as well as holdings in gas and oil properties interests in Canada. It is not recommended that you aim for anything higher than the analyst target price, which averages out at $22.68.
Potash (NYSE: POT)The Potash Corporation of Saskatchewan is a Canadian company that produces and sells fertilizer and feed products in North American markets, particularly the U.S. and Canada. The per-ton price of potash is about half of what it typically is, which obviously means lower profits for the fertilizers as well as those who invest in it. But the upswing has begun for potash, and the price change has caused the market to price in the investor's favor. That means less risk for those of us who see the potential in this particular dividend stock, which has an earning payout percentage of 33 percent.
Altria Group (NYSE: MO) An American manufacturer of wine, tobacco, and smokeless products with international distribution, Altria is a sure-fire bet when it comes to cash-back dividend stocks. With brands as well-known as Marlboro, Black & Mild, Skoal, and Copenhagen, the potential profitability of investing in Altria is about as good as it gets. Investors are averaging about a five percent yield on this particular dividend stock -- and while that may not seem like much, holding out for a price below the $35 mark will probably put you well above that. The average analyst target price is $37.50, but it is not unreasonable to expect it to reach as high as $39 even by this time next year.
Posted-In: dividend stocks Gold Investing potash tobaccoNews Dividends Markets Best of Benzinga
View Comments and Join the Discussion!