Twitter To List On The NYSE (TWTR)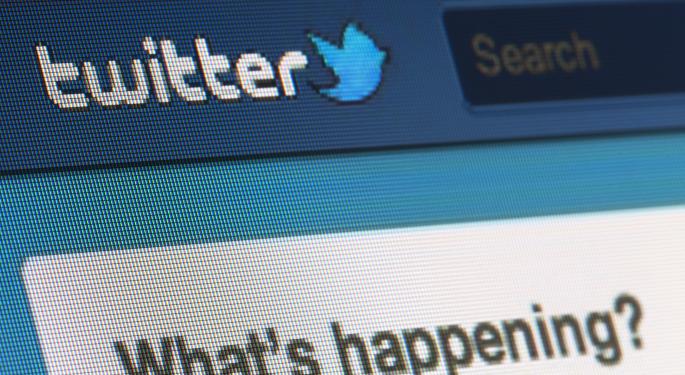 In not-so-unexpected news, Twitter disclosed in an amended S-1 filing that it will list on the New York Stock Exchange when it's IPO hits the street this fall.
As already disclosed, Twitter will list under the ticker, TWTR.
It came as no surprise to investors. From the beginning, the rumor mill has been abuzz about the likelihood of the company choosing to list with the NYSE after a series of embarrassing missteps by the Nasdaq (NASDAQ: NDAQ).
First, the disastrous handling of the Facebook (NASDAQ: FB) IPO in May of 2012 made the exchange the center of negative publicity that has lasted for well over a year.
Add to that the August "flash freeze" that brought the exchange to a halt for several hours, its not difficult to understand why Twitter, which will be the largest and most public IPO since Facebook, wants to make sure that its first day as a public company is problem-free.
A New York Stock Exchange spokesman was less than humble in his statement: "This is a decisive win for the NYSE," an exchange spokesman said. "We are grateful for Twitter's confidence in our platform and look forward to partnering with them."
A Nasdaq spokesman took the more polite high road by saying, "All of us at Nasdaq wish Twitter well as they pursue their initial public offering,"
Related: The Government Shutdown Could Derail the Twitter IPO
Because of a clue left in a revision of the company's S-1 filing, an analyst at PrivCo calculated Twitter's preliminary IPO date to be November 15. The company disclosed that February 15 would be the end of the lock up period—the window after the IPO where staff can't sell their shares. Since lockup periods are 90 days, this would make the date of the offering November 15.
This doesn't mean that the IPO will take place on that day. Market conditions could cause a delay or put the IPO off for an indefinite period.
There was speculation that the IPO may be delayed because of the government shutdown—now in it's sixteenth day. Recent reports indicated that the SEC has stayed open throughout the shutdown making Twitter's IPO able to take place as scheduled.
Disclosure: At the time of this writing, Tim Parker had no position in the mentioned securities.
Posted-In: Facebook IPO NASDAQ New York Stock Exchange twitterNews IPOs Tech Best of Benzinga
View Comments and Join the Discussion!