Blackberry Asks Customers To Not Give Up (BBRY)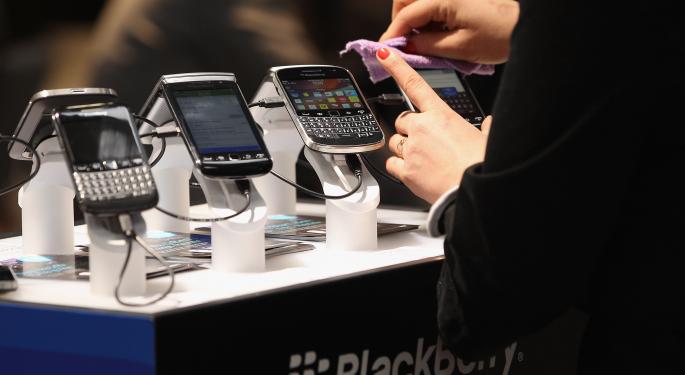 If your stock is down 87 percent since 2009, you announce that you're cutting expenses by 50 percent, laying off 4,500 employees, and are committed to being bought out, how do you retain (or regain) customer confidence? You write a letter to them asking them not to give up.
In response to all of the bad press and talk of a company that will soon go the way of so many dot-coms, Blackberry (NASDAQ: BBRY) wrote an open letter to its customers and published it in 30 major media outlets in nine countries.
"You've no doubt seen the headlines about BlackBerry®. You're probably wondering what they mean for you as one of the tens of millions of users who count on BlackBerry every single day. We have one important message for you: you can count on BlackBerry"
The company points out that it has plenty of cash and is debt free. It addresses the 50 percent reduction in operating expenses saying that it's transforming into a more efficient, customer-oriented organization.
Next, the letter address the "dramatic headlines" by turning the letter into an advertisement. "If what you care about most is getting things done – taking care of your business -- we have the best range of devices for you. And we continue to offer the best mobile typing experience – no ifs, ands or buts about it."
Related: iPad Dominates Tablet Usage Among ShareBuilder Users
It continues by touting its best-in-class security, best mobility management (it even addresses Android and iOS by name), and brags about how it is bringing its mobile messaging platform to Android and iOS devices.
"We are bringing the most engaging mobile messaging platform to all, with our BBM launch for Android and iPhone."
What it leaves out is any mention of the pending acquisition that is no longer and "if" but a "who" and "when." To be fair, there's not a lot it can say without breaking regulatory rules but people who make the big IT decisions are concerned about committing big dollars to a platform that may be extinct within a couple of years. Why not go with one of the many others that have staying power?
Blackberry could only say this: "You trust your BlackBerry to deliver your most important messages, so trust us when we deliver one of our own: You can continue to count on us."
Disclosure: At the time of this writing, Tim Parker had no position in the mentioned company.
Posted-In: Android Blackberry iOSNews Events Tech Best of Benzinga
View Comments and Join the Discussion!