Apple Should Have 'Immediately' Apologized For iPhone Blunder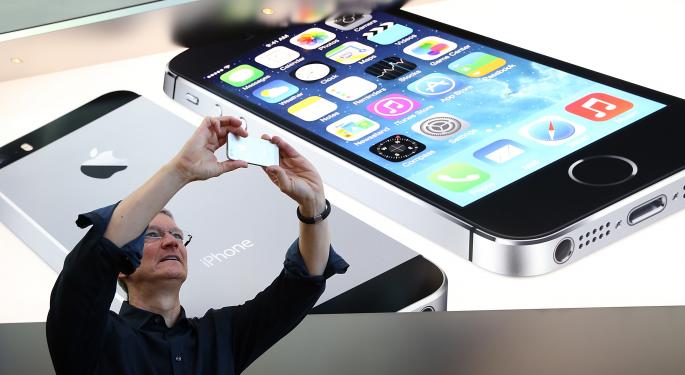 Roughly one year ago, Apple (NASDAQ: AAPL) CEO Tim Cook apologized for replacing Google Maps (NASDAQ: GOOG) with its own app.
Known simply as Maps, the app proved to be more problematic than anyone could have ever anticipated.
"At Apple, we strive to make world-class products that deliver the best experience possible to our customers," Cook wrote in a letter to customers. "With the launch of our new Maps last week, we fell short on this commitment. We are extremely sorry for the frustration this has caused our customers and we are doing everything we can to make Maps better."
In his letter, Cook recommended a handful of alternatives, such as Nokia Maps (NYSE: NOK), Bing Maps from Microsoft (NASDAQ: MSFT) and MapQuest from AOL (NYSE: AOL).
Ironically, Cook also suggested that users switch to Google Maps (the program Apple ousted as a default app from iOS) or Waze (a company Google has now acquired).
While Cook apologized seven days after the iPhone 5 was released, PR expert Jerry Jennings thinks that CEOs should apologize even faster when their companies screw up.
"[Apologize] immediately," Jennings, the founder and President of Emerson Gerard Associates, told Benzinga. "People are gonna find out [about the problem] and wonder, 'Why aren't they saying anything?'"
Related: iPad Mini Delay Could Hurt Apple, Boost Kindle Fire HDX
By the time a corporate crisis has occurred, Jennings said that the company does not have anything to lose by apologizing quickly.
"Save your lovers -- the people who are so enamored with your company -- and they can have more to brag about, rather than more to complain about," he said.
An apology may stifle the blow, but it cannot soothe the wounds felt by angry customers.
"Some people get ticked off and will never buy their product again," said Jennings. "When BP (NYSE: BP) had that oil spill, there's a whole bunch of people that still won't buy BP gas. My wife, if she has a choice, will not go into a BP gas station. That was years ago! So there are markets out there that they need to soothe over."
Unfortunately, some people never forget or forgive.
"Resentment rules in some cases," Jennings warned.
Thus far, Apple's Maps app does not seem to have turned off consumers.
On September 23, Apple announced that the iPhone 5S and iPhone 5C had sold a combined total of nine million units during their first three days at retail. This set a new record for Apple, which previously sold five million units when the iPhone 5 was released in 2012. The company sold an additional two million units when the iPhone 5 became available in China last December.
This year, Apple made sure that China was one of the first nations to receive its new iPhones.
In addition to Apple's flagship product, the company is also gaining a ton of hype for the still-unconfirmed iPad 5 and iPad Mini 2.
Related: Apple's iPad 5 Event To Crash Surface Release Party On October 22
But while most consumers may have forgiven Apple, there could be some who have not -- and never will.
Last year, Apple's Maps app accidentally led Australian motorists through a desert with no source of water. At the time, local police referred to it as a "potentially life-threatening issue."
No one was seriously hurt, but it wouldn't surprise anyone if those drivers switched to Android or Windows Phone after what happened last year.
Disclosure: At the time of this writing, Louis Bedigian had no position in the equities mentioned in this report.
Louis Bedigian is the Senior Tech Analyst and Features Writer of Benzinga. You can reach him at louis(at)benzingapro(dot)com. Follow him @LouisBedigianBZ
Posted-In: AOL Apple Bing Maps bpNews Management Tech Interview Best of Benzinga
View Comments and Join the Discussion!