Brent Above $110 On Geopolitical Worries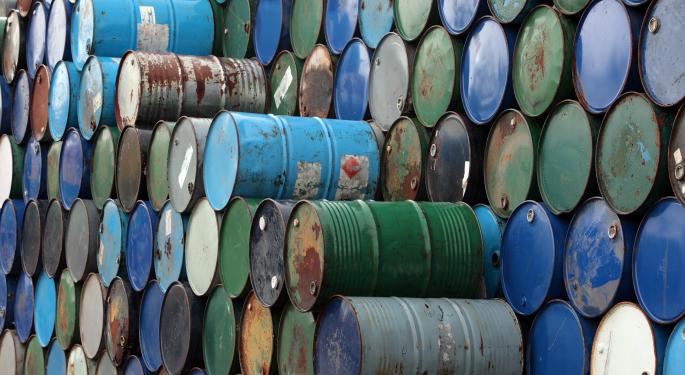 Brent crude oil pushed above $110 on Wednesday morning as geopolitical risk reentered the equation. The commodity traded at $110.15 at 6:40 GMT.
The commodity's modest rally has been attributed to more violence in Egypt and the US seizure of Anas al-Liby. Al-Liby was captured in Libya over the weekend for his suspected involvement in the 1998 bombings at US embassies in Kenya and Tanzania. The Libyan government has called a US ambassador in for questioning about the arrest, causing nervousness that the incident could affect the US' fragile relationship with the Middle East.
Related: Market Primer: Wednesday, October 9: Shutdown Woes Continue, Yellen Nomination Forthcoming
In Egypt, the death toll has continued to rise after riots over the weekend resulted in 55 dead and more than 250 injured. The violent clashes between Muslim Brotherhood supporters and the Egyptian military have shown no sign of letting up since President Mohamed Mursi was ousted over the summer.
Despite support from rising tension in the Middle East, Brent prices are under a lot of pressure from the US' budget showdown. The US Federal government has been shut down for more than a week now, leading many to worry that enough damage has been done to the US economy that the nation's oil demand will be depressed.
However, CNBC reported that a phone call between President Obama and House Speaker John Boehner provided some hope that the nation's government will work things out before the October 17th deadline. Many see the two sides agreeing to at least a temporary increase for the nation's borrowing limit in order to avoid sovereign default.
Posted-In: Anas al-LibyNews Commodities Forex Global Markets Best of Benzinga
View Comments and Join the Discussion!