IBM Wants to 'Watsonize' the World (IBM)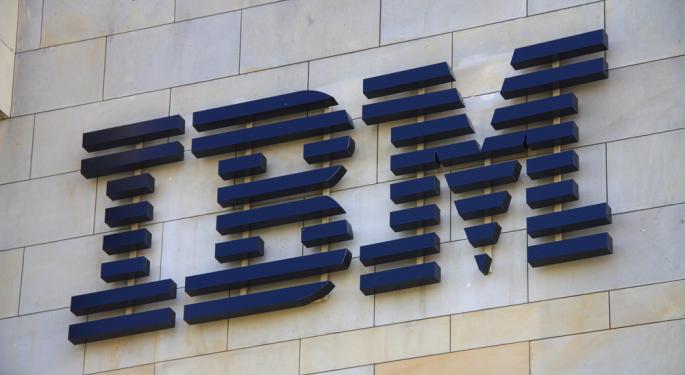 Imagine a supercomputer so powerful it could absorb millions of bits of data including complete patient records, drug interactions, and past results. Imagine this machine, which understands natural language, could then generate hypotheses based on the data it had assimilated and that in fractions of a second, say – "Give this patient Drug X."
IBM (NYSE: IBM) has such a computer. It's called Watson. Yes, the very same Watson that soundly beat two very smart contestants on Jeopardy in 2011. Watson, it turns out, is seen by IBM CEO, Ginni Rometty, as IBM's entry into what she calls the "cognitive" era of computing.
According to Rometty, there were two previous computer eras. The first was the "counting" era. Then, in 1960 the second or "programmable computer" era began. As Rometty told an audience of customers recently, what comes next is an era of "machines that learn."
Related: IBM to Invest At Least $1 Billion on Linux-Related Products
Watson was born in IBM's labs where the company annually spends $6 billion in computer-related research. In late 2011 IBM began a partnership with WellPoint (NYSE: WLP) in which Watson's data crunching skills are used to suggest treatment options and diagnoses of various patient illnesses.
Dr. Mark Kris, one of the top lung cancer specialists in the world and chief of thoracic oncology at Memorial Sloan-Kettering Cancer Center in New York City, laid out the problem medical practitioners face every day.
Referring to a standard treatment protocol for lung cancer, Dr. Kris pointed to instructions that call for pairing two drugs from a list of 16. Noting that in this scenario alone, there are more than 100 possible drug combinations for doctors to consider.
Kris said doctors don't need more information. They need a better brain – one capable of taking all known data, analyzing it, and drawing diagnostic conclusions. In short, they need a Watson.
IBM's Rometty believes that although Watson will prove invaluable in medicine, the era of cognitive computing goes well beyond one discipline. As a result, IBM announced Wednesday that it was teaming up with four prestigious institutions of higher learning, MIT, Carnegie Mellon University, New York University and the Rensselaer Polytechnic Institute in areas related to cognitive computing.
Each university will have a specific research focus. Socio-technical tools and applications will be studied by MIT. RPI will investigate the practical application of a variety of artificial intelligence techniques. CMU's role includes research into systems architecture, specifically as it applies to the support of complex human tasks and NYU will explore the impact of deep learning on automated pattern recognition.
While it all sounds rather cold and scientific, IBM clearly believes cognitive computing is an idea whose time has come. As Gigaom noted, full blown cyborgs may not be a likely immediate outcome of this research, but driverless cars, medical breakthroughs, and numerous other advantages of thinking computers are still all "pretty cool."
At the time of this writing, Jim Probasco had no position in any mentioned securities.
View Comments and Join the Discussion!
Posted-In: Carnegie Mellon University cognitive computing cognitive era counting eraNews Events Tech Media Best of Benzinga