Almost One In Three Employees Facebook At Work Every Day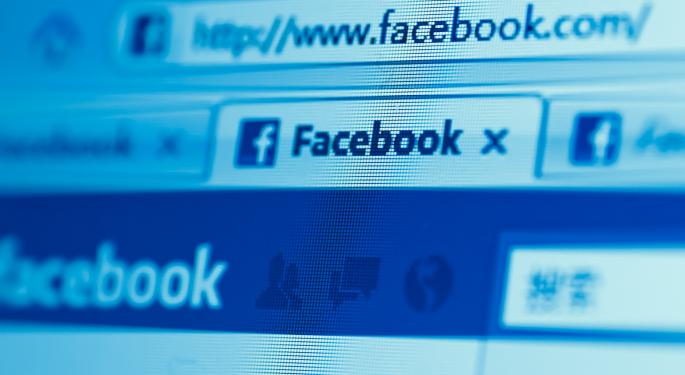 A recent survey by statista found that nearly one in three Americans (29 percent) log on to Facebook (NASDAQ: FB) at least once during working hours every day.
Second on the list was Google (NASDAQ: GOOG) Mail which was visited by a little more than 24 percent of the U.S. workforce on a daily basis.
Yahoo! (NASDAQ: YHOO) Mail came in third with just under 23 percent of working Americans, followed by YouTube, Twitter, LinkedIn (NYSE: LNKD), and Pinterest, in that order.
What does it all mean? It could mean a significant part of the workforce spends an undetermined segment of their work day checking up on a former spouse's status, sending personal email messages, tweeting, looking for another job, or posting recipes for Dutch apple pie.
Or it could mean not much at all. The survey didn't indicate what people do while on Facebook or other sites. It's possible that their activity could be work-related. (Except for the Dutch apple-pie part unless they work in a bakery.)
The statista survey also doesn't indicate how long people were online. It could be a quick check to change their status. Or it could be however long it takes to tag family members in 150 recently posted vacation photos.
The 29 percent figure might actually be higher if not for the fact, borne out by another statista survey that 20 percent of Americans are blocked from accessing Facebook at work. If those people were unblocked and all checked Facebook on a daily basis, the number would be a staggering 49 percent – half of the country's workforce.
Even more interesting is a Gartner report that by 2015 up to 60 percent of businesses will monitor their employees through the use of Facebook, Twitter, and other social networking sites.
Related: Facebook Sharing Social Media Conversations with TV Networks
This is not the same as those who already use social media to pre-screen prospective employees. That number is 37 percent according to Career Builder.
The fact that social media has become such a pervasive part of society, including in the workplace, has given rise to a series of questions. Should employers block employee access to sites like Facebook, Twitter, and others? Many businesses actually use Facebook and Twitter for promotional and communication purposes. Blocking employee access could be seen as counterproductive.
The question of employers monitoring employees through social media, especially for purposes of discipline or job action, is actually a legal question. Labor regulators have held, on a consistent basis that employees have the right to free speech – including complaining about their job or workplace.
At the time of this writing, Jim Probasco had no position in any mentioned securities.
Posted-In: Facebook Gartner Google Mail LinkedInNews Events Tech Media Best of Benzinga
View Comments and Join the Discussion!