Are We Bidding Farewell to Paid Mobile Apps?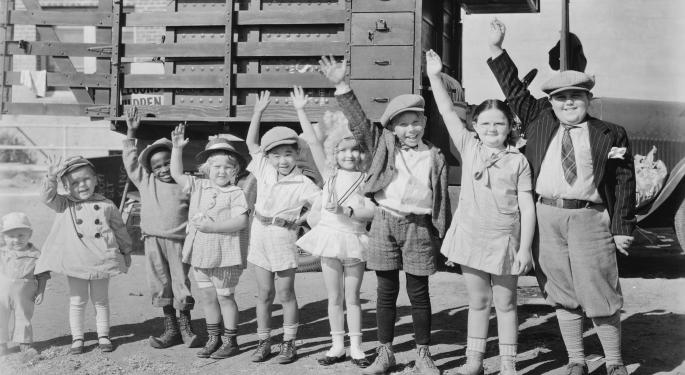 According to Flurry Analytics, the percentage of paid apps on the App Store fell from 20 percent in 2011 to 10 percent in 2013.
That's a 10 percent drop in two years, and the trend is likely to continue.
In general, Flurry said, people seemed to want free content even if it meant putting up with ads or giving up the bells and whistles that often come with the paid version of a popular mobile app.
So, does this mean that eventually all mobile apps will be free?
Probably not, according to TechCrunch. Certain types of apps lend themselves to the paid marketplace
Analytics firm Distimo told TechCrunch that in the following categories paid apps still occupy 50 percent or more of Top 10 lists: Productivity, Medical, Business, Healthcare & Fitness, Navigation, Catalogs, Lifestyle, Photo & Video, Travel, and Weather.
While this represents a considerable chunk of the app market, it does leave out two major categories – Games and Social Networking. TechCrunch noted that the areas in which paid apps still reign mostly have to do with tasks – such as booking travel, monitoring your health, and completing work-related activities.
Flurry's Mary Ellen Gordon, who serves as the company's Director of Research, said the fact that more and more developers are offering free apps seemed to be the result of A/B testing in which developers tried different price points – finally settling on "free."
Gordon predicted that the percentage of free apps would grow to somewhere between 91 and 93 percent but would never reach 100 percent. Free of course, is not the same as free forever. One important revenue driver, especially for free apps is "in app" purchasing.
Related: Microsoft Is Paying Attention To App Revenue Stream
According to Gartner, in-app purchases will grow from 12 percent of revenue in 2012 to 48 percent in 2017. Developers are discovering that in-app purchasing is a significant source of revenue and that consumers are more willing to spend money once they are "in" than they are to make an initial app purchase.
Interestingly, among the top 10 paid and top 10 free mobile apps as of Wednesday, eight are made by publicly owned companies.
Of those, six – FIFA 14 by Electronic Arts (NASDAQ: EA), NinJump Deluxe by Hasbro (NASDAQ: HAS), YouTube and Google Search by Google (NASDAQ: GOOG), Facebook and Instagram by Facebook (NASDAQ: FB) are free.
Only Minecraft by Microsoft (NASDAQ: MSFT) and Heads Up! by Time Warner (NYSE: TWX) are paid apps.
At the time of this writing, Jim Probasco had no position in any mentioned securities.
View Comments and Join the Discussion!
Posted-In: A/B testing App Store business CatalogsNews Events Tech Media Best of Benzinga