Shutdown May Sideline Monthly Jobless Report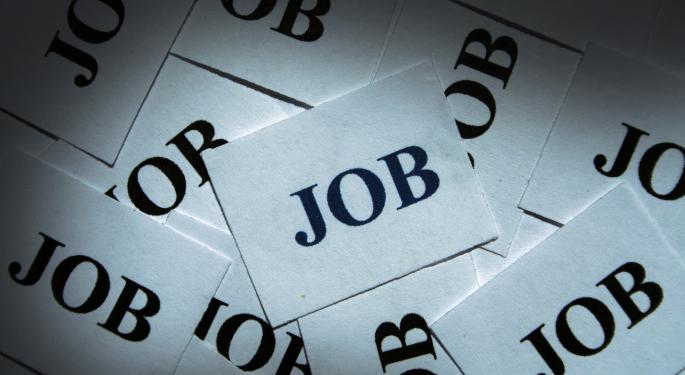 With the government shutdown underway Tuesday, one of the biggest market movers each month may not be moving any markets in the near future.
The monthly jobless report is scheduled to be released Friday, but a memo from the Bureau of Labor Statistics to the Office of the Solicitor suggests that the report may be on hiatus until furloughed staff returns to work.
The Associated Press reported that the government has no plans to release the data Friday. The New York Times, reporting on the event, cited two anonymous administration officials as saying the staff necessary for releasing the report would be among those furloughed at the BLS.
Weekly jobless claims are expected to be released as usual on Thursday. The Times reported that the difference was the work involved to analyze the data and crunch the numbers – something that takes much longer with the monthly report than from the data collected from states for the weekly jobless claims report.
The Bureau of Labor Statistics website is not being updated during the shutdown, along with the Labor Department's website, according to notices on each site Tuesday. Those correspond with the plans laid out in the memo to the Office of the Solicitor.
BLS Commissioner Erica Groshen did lay out the potential for some economic reports to be released despite the shutdown. In the memo, she cited the release of the Consumer Price Index during the 1995 government shutdown – the last shutdown before Tuesday – as a potential model to follow.
The government released the CPI in 1995 because the data had been collected and the government was concerned about potential leaks of the information, Groshen wrote. "Should such an exigency occur again and (the Office of Management and Budget) authorizes the release of some principal federal economic indicator, BLS would need a small staff from the program, publications, and IT offices to handle the release," Groshen wrote in the memo.
The jobless rate fell to 7.3 percent in August as the economy created 169,000 jobs, according to the Labor Department, a figure that rose from July but fell short of economists' expectations. A MarketWatch survey showed that the economy was expected to have added 180,000 jobs in September.
Posted-In: Bureau of Labor Statistics Erica Groshen MarketwatchNews Politics Events Economics General
View Comments and Join the Discussion!