Why You Should Sell 90% Of Your Business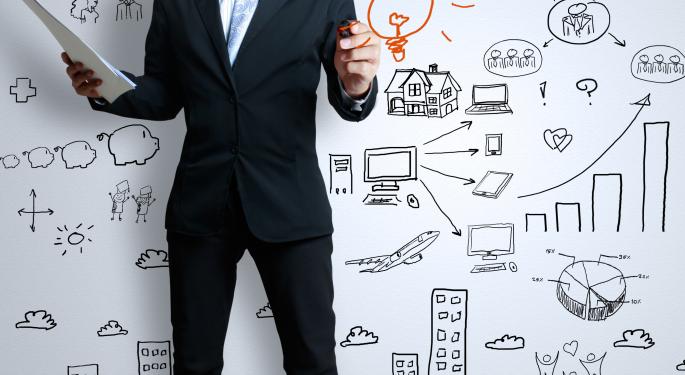 Is it wise to give up equity just to raise funds?
The old saying, "It takes money to make money" is absolutely true for startups that are looking to grow. They can't hire talent, rent office space, buy equipment, build products or run a service without money.
Most entrepreneurs aren't rich, so the money has to come from somewhere.
This is why so many companies raise funds. But is it worth it if the founders have to give up control and ownership of a company they started?
"You've gotta think about it like a small slice of a big pie is better than a big slice of a small pie, in some regards," said Nick Bowden, CEO of MindMixer, a startup that created a platform to facilitate citizen engagement.
For example, Bowden said that if he offered an entrepreneur 10 percent of a billion-dollar company or 90 percent of a million-dollar company, he suspects that the former option would be more appealing.
This is why some entrepreneurs are willing to give away as much as 90 percent of their business with the hope of turning it into the next Instagram.
That's not to say that investors want to take 90 percent. Some might even be wise enough to motivate the founders with a significant (remaining) stake in the firm they started.
Related: Former Goldman Sachs Exec Wants To Revolutionize An Industry Silicon Valley Ignored
"Good investors -- they want their founders as motivated as possible," said Bowden. "And having a pool of equity is highly motivating because of the prospect of some kind of liquidity event."
Bowden wouldn't say how much equity MindMixer had to give away in order to secure an investment, but he told Benzinga that the firm has raised a total of $6.2 million.
Those funds seem to be paying off. Unlike most startups, MindMixer is already profitable and its engagement platform is being used by more than 500 cities.
Earlier this year MindMixer acquired VoterTide, a social media company that gathers millions of social metadata.
"If you have a bad transportation experience you probably don't go to the city website and fill out their input form," Bowden explained. "You probably jump on Twitter or your blog or Facebook (NASDAQ: FB)."
VoterTide can grab information from these implicit conversations and provide valuable information to city officials, politicians and others within the government.
Disclosure: At the time of this writing, Louis Bedigian had no position in the equities mentioned in this report.
Louis Bedigian is the Senior Tech Analyst and Features Writer of Benzinga. You can reach him at louis(at)benzingapro(dot)com. Follow him @LouisBedigianBZ
View Comments and Join the Discussion!
Posted-In: Facebook MindMixer Nick Bowden twitter VoterTideNews Tech Interview Best of Benzinga