JC Penney Continues To Search For A Bottom As Shares Hit 31-Year Low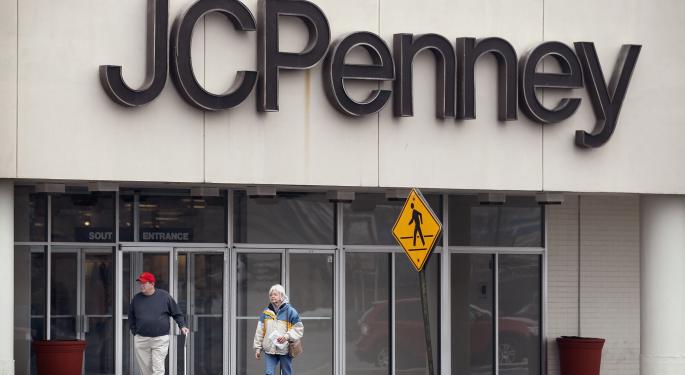 JC Penney (NYSE: JCP) has certainly seen better days, but just how bad has it gotten?
Would you believe shares have reached a 31 year low?
Looking back on the tape, it can be seen that in December 2000, JC Penney got very close to Monday's low of $8.59, but didn't quite fall that far, stopping at $8.62. To find a price below today's low, one has to go all the way back to April 5-6, 1982, where the stock dropped all the way down to $8.50 per share.
Putting those prices into context, its almost shocking to those who haven't watched JC Penney over the years that share prices were once as high as $84 back in February of 2007.
JC Penney has had quite a rough run since activist investor Bill Ackman pushed the company to hire visionary former Apple (NASDAQ: AAPL) executive Ron Johnson. When his policies didn't succeed in turning around the company, he was fired and replaced with former CEO Mike Ullman, which was a relief to some, but seen as backpedaling by others.
Setback after setback forced the company to raise a $2.25B round of debt through Goldman Sachs earlier this year, and soon after Ackman sold the stock for a loss at around $13 per share.
Early last week, traders speculated the company would raise debt once again, perhaps using its large real estate portfolio as leverage. Shocking the street, the company dumped a massive 82 million share offering on the market, comprising nearly 40 percent of its float at the time.
On the September 24, a Dow Jones report stated JC Penney planned to hire 35,000 holiday workers, giving some traders hope that the company may be anticipating a strong fourth quarter. Despite the hopeful news, shares are down almost 55 percent year to date, and almost 75 percent over the last five years.
Posted-In: Bill Ackman Mike Ullman Ron JohnsonNews Movers Best of Benzinga
View Comments and Join the Discussion!