World's Favorite Game Maker to IPO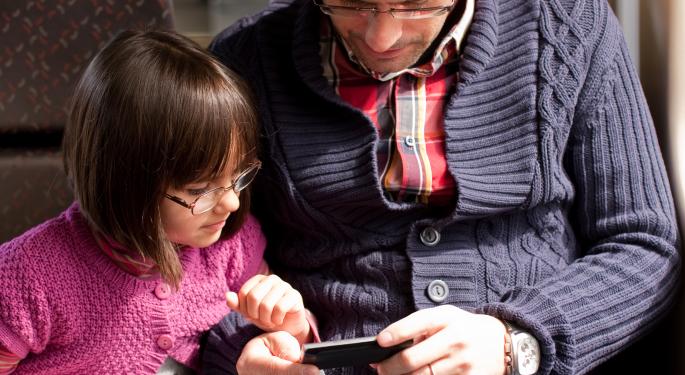 Candy Crush fans can rejoice, because soon, you'll not only be able to play the most addicting game on the planet, you can own stock in its maker.
King, the British tech company responsible for everybody's favorite game, Candy Crush Saga and other popular games like Pet Rescue Saga filed for an IPO in the United States. The IPO is believed to value the company at around $5 billion but much like Twitter, the company used the new SEC regulation that allows certain companies to file confidentially.
For those who are fans of Star Trek, the Next Generation, they may remember the episode where an addictive game was introduced to the ship that eventually resulted in people walking around in some sort of zoned-out trance. (Not a trekkie? Here's a clip.)
Candy Crush feels a lot like that game. Go just about anywhere and you'll likely see somebody moving those little pieces of candy around in an attempt to move to the next level. It's so addicting that studies were done to find out why people love the game so much.
Regardless, the numbers are almost unbelievable. The game has 10 times more active monthly users than the second most popular Facebook (NASDAQ: FB) app, it's the top grossing mobile app on both the iOS and Android platforms, and it brings in an estimated $850,000 each day or $310,000,000 annually.
Although there are no reliable estimates for Pet Rescue Saga, it's one of the top 10 grossing games on Apple (NASDAQ: AAPL)'s app store.
But's here's the 600-pound piece of candy in the room: Farmville. Everybody loved Zynga (NASDAQ: ZNGA)'s Farmville until something better came along. If Candy Crush helped to kill Farmville, what's in development that will one-day defeat Candy Crush? What is King doing to keep from becoming the next game company that takes investor's money but turns out to be a one or two-hit wonder?
In fairness, where Farmville was largely unable to get out from under the Facebook umbrella, Candy Crush does quite well independent of the Facebook platform. King is all about mobile—something with a lot more staying power than Facebook.
According to reports, King has about 400 employees and is now the largest social gaming company. When Zynga achieved that status, it employed nearly 3,000 people. King is doing a better job of recognizing that all of its success today means nothing for tomorrow and spending conservatively is crucial to long-term viability.
Of course, in the gaming world, it's all about finding the next big hit—something that is far more an art than a science. Who would have thought that moving pieces of candy around in a not-so-21st century rich graphic environment would become a viral hit? King will have to prove that it has a formula for identifying hit games and that Candy Crush wasn't just luck.
Disclosure: At the time of this writing, Tim Parker had no position in the above mentioned securities.
View Comments and Join the Discussion!
Posted-In: Apple Candy Crush Saga Facebook farmville KingNews IPOs Tech Best of Benzinga